Tablets: not yet a replacement for PCs

10/05/2011 11:05, Published by Jacqueline, Categories:
---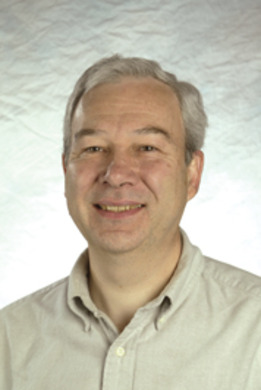 ---
---
—COMPUTER HOUNDS—
by Pierre Martin
In September we got a first look at Windows 8, Microsoft replacement to Windows 7. It won't be shipping until late 2012, but what was striking was its Metro interface. Metro is "touch first," which means it will work with anything that has a touchscreen, regardless of its size from phone to 10" to 12" tablets to full size PC screen, which makes HP sudden departure from its hardware business an odd timing and more bizarre. Especially when they have been selling 22" and 24" touchsmart PCs, and their 10" touchpad had been a good piece of hardware and could have been a good competitor to the iPad.
Who remembers also that Microsoft showed off a tablet (with a stylus as an input device) more than 10 years ago? It took five years for Microsoft to make the mouse the standard input device with each PC in the early 1980s. So all computers will have touchscreens by 2015? Even the Mac Towers and iBooks? 
The tablet market is growing exponentially. Samsung Galaxy models (with Google Android software) right now are the biggest competitor to the Apple iPads. Apple knows it and has tried to block the sale of Samsung products worldwide by filling aggressive lawsuits (thanks to an impressive cash stash) against Samsung for "copying" its design. Apple is also suing HTC, Motorola, Amazon and Eastman Kodak. Apple is also being challenged by Microsoft about who owns the words "app store".
Did Apple however "copy" the idea for the iPad from the movie "2001 Space Odyssey" from 1968? Furthermore, if General Motors had been sued by Ford for building a vehicle with four wheels and calling it a car 100 years ago, would we be driving as many car brands as we do today?
Again Apple has the monopoly in this country even if Google Android runs on more than 50% of smart phones and tablets overseas. Samsung also has offered us a glimpse of the future at the electronics trade show in Berlin last month where a medium size unit 7" was a phone and a tablet. Amazon is also developing a new tablet to replace the Kindle ebook reader. It will be color, obviously, to compete with the Barnes & Noble Nook and maybe will run Google Android too, 
The future rests on who is going to develop software or apps for whom. Microsoft Windows 8, Apple, Google Android or a newcomer? So wait and see!
Tablets like the iPad are nothing but expensive gadgets at this point, in my opinion. Regular software running on your PC does not run on tablets. Also music and movie players  do not have a single standard, making it difficult to exchange between individuals or businesses. 
Unless you are traveling a lot and need information on the spot, you do not need a tablet. Your laptop does that job very well and you already own one!
More on email viruses: Some folks are visiting us with so called "hijacked email address books." If you have a good antivirus, you do not have a virus in your email address book, regardless of what Century Links (formerly Qwest) Indian support is saying. However it is entirely possible that a relative or a friend has unknowingly let somebody know about your email address. Quick fix: Change your email address or take advantage of a secondary web mail address like Gmail or Yahoo. Be careful if you have an AOL, Hotmail or MSN/Live accounts…
Questions or concerns, give a call at 303-219-0143 or 303-816-0270. We are located in the Conifer Market Place shopping center, next to H&R Block. 
---
---