Get a pink feather, help fight breast cancer

10/07/2011 09:44, Published by Jacqueline, Categories: Health+Wellness
---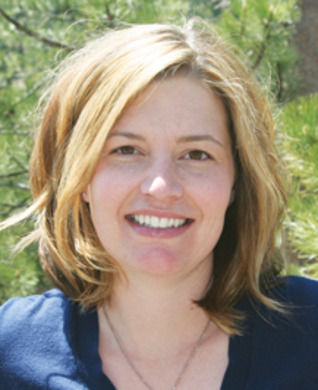 ---
---
by Kimberly Taylor
It was 8:35 am on Monday morning, and I was crawling through traffic on I-25, late. I hate being late. It wasn't a bad morning—just the usual hectic routine of husband and kids. 
I was driving to Denver for the "Look Good Feel Better" certification course at the American Cancer Society.  I lost my grandmother to cancer years ago, so this was near and dear to my heart. I was looking forward to it; I'd wanted to be on time. 
As I parked, I took a quick glance at myself in the rearview mirror and shook my head. "Good enough," I muttered under my breath as I stepped out of the car.
When I entered the conference room there was only one other woman. I did a quick assessment (the way all women do). She was in her mid-50s I would guess, fashionably dressed, bright blue eyes, porcelain skin, GREAT hair. Beautiful, and on time.
I introduced myself, assuming we were there for the same reason—to help women fighting cancer learn simple ways to deal with the challenges they might face with their skin and hair along the way. She smiled and introduced herself as Pam and we both sat quietly for a minute or two until the director and our trainer came in. They both thanked us profusely for coming, pointing out the small class size and encouraging us to spread the word about the need for volunteers from the beauty industry for this program.
We watched a short video and then our trainer asked Pam to have a seat beside her so that the "model" portion of the training could begin. She approached the front, slowly removing her beautiful wig. That's when I realized that Pam was not taking the class, she was part of my training.
Pam had attended the "Look Good Feel Better" class the previous Monday and had agreed to come today to be a model for the training.
"This is my second time being diagnosed with breast cancer. The first was 10 years ago. I'm about halfway through my chemo, and then I'll start radiation. I'll be fine, I beat it once already. There has been a lot of progress in research and early detection; they found it early this time."
Wow. What a beautiful attitude. What a beautiful woman. What a beautiful spirit. 
I recapped my morning in my mind. I had spent the drive from Evergreen counting my frustrations instead of my blessings—counting my blessings as frustrations. I had glanced in the mirror and given myself only a half-hearted approval, and I had been presumptuous in "sizing up" Pam before I knew one thing about her.  
Monday was a humbling day for me. I started my day with a whole list of complaints- when really I have none. I left that training with a new perspective. Pam is not a victim, she is a real woman who happens to be on a journey that none of us expect or want to take, and she is handling it beautifully. I should take notes from her—to smile more, believe in good things when I don't necessarily see them.
Sometimes looking good when you're not feeling great can make a huge difference. If I can contribute anything positive to that part of the journey, I am in.
October is Breast Cancer Awareness Month. One in 8 women will develop invasive Breast cancer in their lifetime, and for women in the United States, breast cancer death rates are higher than any other cancer, besides lung cancer. The good news is that death rates have been declining in recent years. This is believed to be due in large part to strides in research, early detection and raised awareness.
For the month of October, Essence Hair Studio and Full Body Retreat is selling pink feathers as a show of support. Fifty percent of the profits will be donated to Breast Cancer Research. So call or pop in today and show your support for all of the beautiful women like Pam who are in the fight of their life.
Kimberly Taylor owns Essence Hair Studio and Full Body Retreat at 30922 Hilltop Drive, Evergreen. See coupon on this page Call 303-670-0777 or visit www.essencehairandbodyretreat.com.
---
---