'Must give & receive' to keep wealth & affluence

10/26/2011 16:20, Published by Jacqueline, Categories: Health+Wellness
---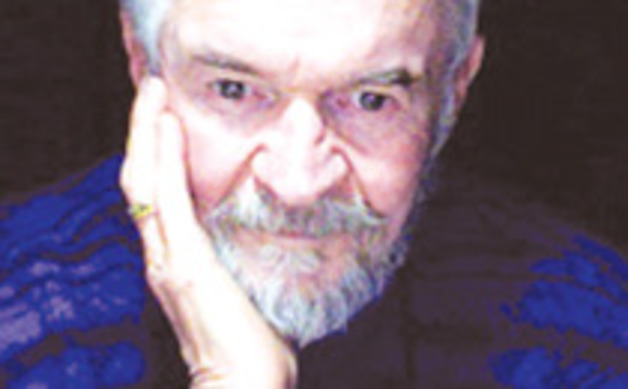 Click to add aContact Paul Hood, MS, LPC, at Mountain Spirit Counseling, 303-838-8169.
---
---

by Paul Hood

In his book, "The Seven Spiritual Laws of Success," Deepak Chopra states, "the universe operates through dynamic exchange. Nothing is static…your body and your mind and the universe are in constant dynamic exchange…" and, "That is why you must give and receive in order to keep wealth and affluence—or anything you want in your life—circulating in your life."
Similarly, the Bible says it is better to give than to receive. Yet, people who claim to be Christians, Buddhists, Hindus, you name it, religions and spiritual teachings that all hold these ideas are often focused more on getting than giving. Our recent financial crash was basically caused by greed, people taking whatever they could get, regardless of the long-term consequences to other people and to the world's financial health.
What Chopra and other teachers describe is a system in balance. Every organ system in our bodies, including our brain and nervous system, is constantly trying to maintain balance, or homeostasis. What makes us special among animals, in addition to our ability to create tools, is that our physical and mental systems have a broad tolerance for moving very far from balance and returning.
This is why we are the most adaptable creatures on the planet, able to survive extremes, live in the tropics and the arctic, the desert and the jungle, the boardroom and the monastery.
This can lead us to behavioral extremes that can be harmful to our selves and others as we use our tools (which can be intellectual as well as material) only to accumulate all we can for ourselves.
I have known addicts, often those poly-addicted to more than one substance who, when asked what their "drug of choice" is, honestly respond, "more!" Along with addiction comes a transition into narcissism and out of empathy, a transition into dishonesty and away from truth, and a transformation from a needs and values focus to a want focus. Short-term gratification trumps delayed gratification.
In 1987 Anne Wilson Schaef wrote a book titled, "When Society Becomes an Addict." Like myself, she worked with addiction and knew it well. Since that book was written we have, in many ways, become more addictive, always chasing more and never satisfied, and that is the key; taking without giving does not satisfy. The pursuit of stuff is not the pursuit of happiness.
For years I have used a couple of simple phrases when educating addicts and their families on how an addict thinks: "There's never enough," and, "Protect the supply" (I would always get many nods of agreement). These are the urges of deluded and sick people. Yet, they are out there now at the pinnacles of our society. We are out of balance.
I have written before how I was able to change from a self-centered, greedy addict to someone whose life is dedicated to helping others, while still making a living. God, the universe, whatever you like, has given me undreamed of and unasked for rewards. When I started giving I started getting everything I needed and much more. I live a life that is rich in many ways. I give of myself, in non-material ways, and the universe returns balance in intangible and tangible forms.
Contact Paul Hood, MS, LPC, at Mountain Spirit Counseling, 303-838-8169.

---
---