Who's your Jenny? Find love & gratitude

10/26/2011 16:31, Published by Jacqueline, Categories: Health+Wellness
---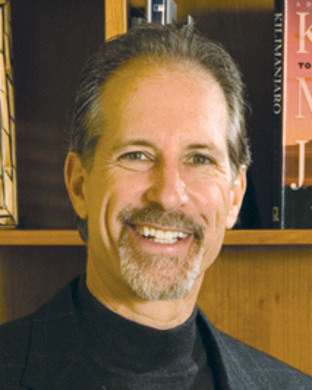 ---
---
by Andy Feld
A couple of months ago a nonprofit group in Denver asked if I might be interested in speaking to those they care for. I agreed and was asked to fill out a questionnaire about myself for their files. One of the questions was, "Name one of your role models or heroes and explain why." The answer that came to my mind first, caught even me by surprise.
Rather than come up with the name of any one particular individual or celebrity, I realized that, more than anything, I admired and respected those people who are just plain successful at living and loving life and being appreciative for all they have—those individuals who meet life head on, take full personal responsibility, are grateful, and create a life of joy and abundance regardless of what they encounter. These individuals serve as a beacon of light for others. I think these people stand out in my eyes because I know just how easy it is for many to blame others for their problems and continually wallow in a place of lack, always failing to recognize all we have to be thankful for.
Let's face it, part of living life is dealing with problems. Money problems, job problems, people problems and health problems; that's just the way it is sometimes. Ever notice how some people you know rarely complain, rarely blame others, rarely feel victimized and just move forward, often times with a smile and appreciation for what they do have? Do you wish you could be more like them? How do they do it?
Here's one of the things that really helps me. When I'm feeling a bit down, I always think about Jenny, which in turn quickly raises my spirits. I met Jenny a couple of years ago while presenting a speech to a local charitable group in the Denver area. Jenny sat in the front row and seemed to understand and embrace concepts of happiness, self responsibility, gratitude and spirituality that I was discussing. After the presentation, Jenny and I met for a short discussion and I found out she is blind and had been so since birth.
Over the years, Jenny and I have continued to communicate through emails and phone conversations, and I have learned a lot about her. Most notably is the fact that she always smiles and carries an essence of optimism with her despite her blindness. She was essentially abandoned at birth by her parents and has been raised by her grandparents. She has graduated from publich high school, attended college, learned to email and text, and has been an avid skier plus so much more.
A few months ago Jenny contacted me and asked if I would escort her to a concert performed by her favorite entertainer, country/western singer Mark Chesnut. Jenny; my wife Julie; and I had a wonderful time at the Grizzly Rose standing in the front row and enjoying the show.
If Jenny can wear such a beautiful smile, get educated and love life in spite of her circumstances, is there really much for any of us to feel sorry for in our lives?
Jenny has certainly taken total responsibility for her joy and abundance, not the least of which was calling me when no one else would accompany her to the concert. She is constantly appreciative for all she has! Where is your level of life responsibility and gratitude? Who is the Jenny in your life when you need them?
Aside from taking full personal responsibility, the other aspect I have observed in those who consistently and successfully meet life's challenges is an understanding that there is more to us than just our physical aspects and our five senses.
We are all multi-dimensional beings. This means that in addition to our obvious physical traits we are also spiritual energetic beings. This spiritual energy (God, Source, Light) is what connects us to all the universe, for it is this same spiritual energy which runs through the plants, the animals and everything on our planet.
In other words everything is connected!
The recognition and appreciation of, and the observance of this oneness are what allow us to enjoy life and love ourselves and others.
Those who understand this are able to live an integrated life, in sync with both their physical and non-physical attributes thus allowing them to regularly manifest their desires. These people, I have discovered, are my heroes!
Andy Feld is a local author, speaker, coach and businessman. In August of 2005, on a hiking expedition to Mount Kilimanjaro in Africa, Andy was inspired to write his first book, "Simple Happy." His second book, "Wake-up! Your Life is Calling," was published in 2009. Andy lives in Morrison with his wife, Julie, and their two golden retrievers, Jack and Ode. He is a frequent guest on radio programs across the country and a regular on local Denver TV.

Contact him at www.andyfeld.net or 303-954 9451.
---
---