Happy holidays! The healthy way…

10/28/2011 17:15, Published by Jacqueline, Categories: Health+Wellness
---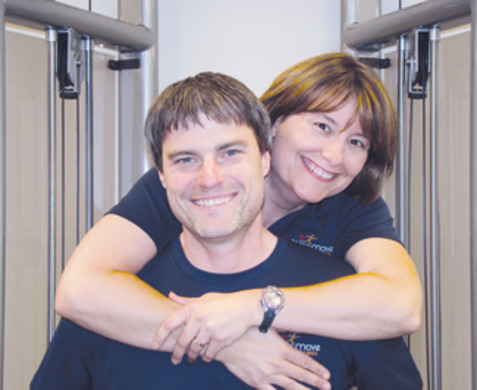 ---
---
by Deb Brown, NSCA-CPT, CWC, CNS

The holiday season is upon us and before you know it, we will all be eating Thanksgiving dinner and shopping for holiday gifts! Believe it or not, there is a way to sail right on through this season in a healthy way. The keys?  Plenty of exercise and balanced eating.
Let's talk exercise first. With the weather turning colder, our instincts are to stay inside, avoid the cold and hibernate. This is the year to get outside and enjoy the natural beauty of where we live. If you get into the habit of being outside as the weather is turning colder, you will get used to it. Walk, run, hike, snowshoe, ski. There is so much to do where we live, and it feels great to be out in the fresh air. Get moving! Work out with a personal trainer a couple times a week—those extra holiday calories will just melt away. Exercise will burn calories, keep your energy up and your outlook positive. Exercise also helps alleviate the stress we all feel around this busy season.
Plus, it will make you feel good and it is fun.
Everyone knows that one of the pure pleasures of the season is eating all of the scrumptious food. Include small amounts of your favorite foods this season, but do not forget to balance those foods out with healthier choices.
Make sure you eat a decent breakfast that includes some healthy carbs, fat and protein. This will replenish nutrients lost during the night and power you through the morning with plenty of energy. We like clients to eat about every 3-4 hours throughout the day so that their blood sugar stays even; this affects both energy and mood in a positive way. Have some protein with every meal. Make sure you are drinking plenty of water through the day to keep your body well-hydrated. This reduces cravings and aids digestion, but also helps you to feel energetic.
Be aware of your intake of fresh fruits and vegetables, which provide a myriad of vitamins, minerals and antioxidants, plus fiber. Stop eating before you start to feel full. Before going to a holiday party or happy hour, eat a healthy snack that contains both protein and some healthy fat. The key here is to not show up to the party hungry. We can all make better choices when we are not ravenous! Limit alcohol consumption and you will limit not only empty calories from the drinks, but also from those foods you will have been mindlessly putting into your mouth.
Life is too short to stress about eating a piece of pie or extra cookies during the holidays. Eat in a way that can sustain your body and provide all the nutrients you need, but also eat in a way that feeds your soul. Be mindful of what you are putting in your body; enjoy small amounts of those foods that are high in sugar, fat and/or calories.
Stay physically active through the winter months through skiing, snowshoeing or working out in a gym or with a trainer. This will help you balance extra calories you take in. It will also help maintain healthy energy levels and a strong immune system.
On The Move Fitness is a personal training studio that has been in Conifer for more than seven years. Call 303-816-1426 or visit www.onthemovefitness.com. Our new, larger studio is located on the frontage road in the heart of Conifer. 

---
---