Hot Wheels in the toilet...just part of the workday

01/06/2012 12:50, Published by Jacqueline, Categories:
---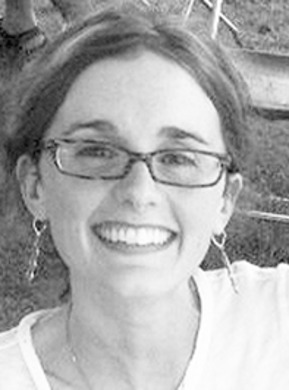 ---
---
by Sarah Schraad
When Mountain Connection Publisher Jacqué Scott asked how I juggle working full-time from home with three young children (ages 4, 2 and 1), I held back telling her it's the "wee bit" of Baileys® Irish Cream I put in my coffee every morning.
And I recalled the previous week when I was juggling conference calls while one kid was vomiting and the other was dropping hot wheels in the toilet.
Let me preface this article by saying that it would not be possible without our wonderful nanny, who we have shared our lives with for the past four years. With young kids, childcare is essential if you are going to have any chance at getting anything done work-wise.
Working from home is a wonderful blessing for many reasons. Let's face it, there are days every one of us just doesn't feel like putting on work clothes.
The fact I can present a global PR strategy meeting to a client in London while wearing pajama pants is a very cool thing. And let's not forget the commute, or rather, non-commute. Bring on the snow! I talk to friends who spend 90 minutes in the car driving to work each day and wonder how they have the energy to make the same drive home.
But the biggest perk is that I can eat lunch with my three kids on almost any day I choose (And, I'm here should they one day drive the nanny to her breaking point)! I've had the chance to put the conference call on mute to run down the stairs to see the first steps or smile at the first words, which always happen at daycare from what I hear. I may be tucked away behind closed doors for most of the day, but the fact that I am home – and the kids know it – is an opportunity many working parents only wish they had. I try to remember that every day, especially when I'm feeling a bit isolated which can happen when you are time zones away from colleagues.
I do think the dedicated office-goers have a tendency to think working from home is a bit of a sham. I remember when I interviewed for my job and my boss said the agency was virtual. I was thinking, "So, how does anything get done?" I've had friends ask me the same thing, so I know the perception is out there albeit untrue. Our agency is the predominant firm in our industry and I average 50 hours a week, not including the time I spend in the evenings or on the weekends during "naptime" working. I believe the majority of people who work from home are equally productive – if not moreso - than those who go to an office every day. I know I am.
With this, comes one of the biggest challenges. I think anyone who works from home – or runs their own business from the home – will agree that one of the hardest things is recognizing when to quit; it's a balance that takes time to find. Some days I have to force myself to get up from my chair to take a 20-minute break. It can be tough to let the work wait until morning, especially when everything is sitting in the next room calling out to you.
With the economy and so many people still out of work, I am blessed to have a full-time job in a field in which I am passionate about. The fact I am able to do my work from home is the icing on the cake. Here's to home businesses and to working from home!
Note: I wrote this over my lunch break and wearing my sweats. Did I mention there are Hot Wheels in my toilet?
Sarah Schraad currently works as an account manager for Wall Street Communications, a global public relations agency representing leading technology companies and manufacturers in the broadcast media industry. She can be reached at sarah@wallstcom.com.
---
---