Essence Hair and Body Retreat offers Valentine's specials

02/04/2012 12:27, Published by Jacqueline, Categories: Health+Wellness
---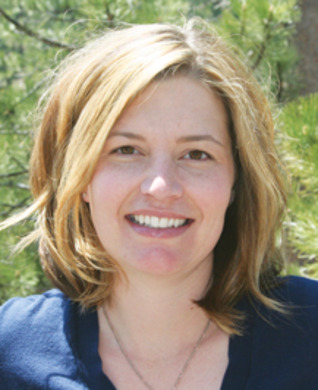 ---
---
On New Year's Day 2011, while many brave souls were taking the Evergreen Lake Plunge, Kim Taylor and her husband, Sean, were taking a plunge of their own.
"I worked as a stylist in Evergreen before my twins were born," said Kim, "After taking over a year off to be home with them I was ready to get back to work. I've always aspired to have my own salon, but the timing was never right. After a year of life-changing events, my whole world and my whole perspective changed. We have very little control over time; life is precious and you have to live it. "
After several months of extensive renovation on a building that had been many things (but never a salon), Essence Hair Studio and Full Body Retreat opened its doors May 2, 2011.
The 2,200-square-foot two-story building touts a classic contemporary look that is warm and inviting. Taylor's concern for providing a relaxing and peaceful environment is evident from the moment one walks through the door.
Essence is focused on unparalleled customer service and attention to detail, offering a wide array of services including hair artistry, manicures, pedicures, nail enhancements, skincare, waxing, massage and spray tanning—all provided by highly skilled professionals.
"Our lives are shaped by our individual experiences," Kim said. "The most significant act we can commit in life is being good to each other. This is the true 'essence' of this retreat style salon—the ability to meet the beauty and wellness needs of our clients while synchronously going beyond the surface to touch their lives. Sometimes an hour or two away from our hectic lives is all we need to feel rejuvenated and ready to continue giving our best to those we love."
The staff at Essence is committed to staying current in both education and trends. Some of the specialty services that are offered are eye lash enhancements, hair extensions to fit every client's needs, Keratin Hair Straightening and Maya Abdominal Massage, which addresses feminine issues.
There is also an amazing esthetician on staff offering customized Sanitas facials and peels as well as makeup artistry.
With Valentine's Day on the horizon, Essence is offering retreat packages starting as low as $100 and special pricing on products purchased to accompany gift cards. They'll even package everything up beautifully for you to give to your loved one.
Essence is located at 30922 Hilltop Drive in Evergreen. Learn about current promotions and daily specials by calling 303-670-0777 or visit www.essencehairandbodyretreat.com.
---
---