Our mountain kids DO get cavities!

02/06/2012 13:23, Published by Jacqueline, Categories: Health+Wellness
---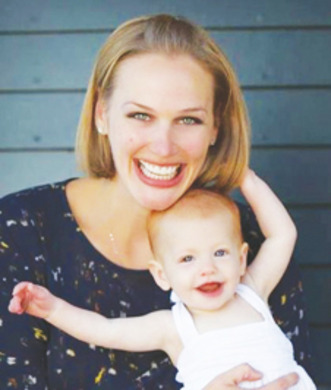 ---
---
by Dr. Brie Pyszka

A Children's National Dental Health Month Special:

The CDC's most recent report found that cavities in children are on the rise for the first time in 50 years. They found that almost 40% of kids entering kindergarten had cavities, and that kids are 16% more likely to have cavities now than just 10 years ago.
Many families like to think that these statistics don't apply to Evergreen and surrounding communities. Sadly though, the numbers hold true for the children in our practice here in Evergreen. Education and affluence don't make anyone immune to cavities. Now that we know we're not the exception to the rule, what can we do? We make a commitment to educating ourselves about cavity prevention.
Cavities are largely preventable. It takes proper education about diet and hygiene, but also a dedication to regular six month visits, starting at age 1. Historically, pediatricians and dentists recommended a child's first dental visit at three years of age. We now know that age 3 is too late. Research shows that nearly 20% of 3-year-olds and almost 10% of 2-year-olds already have cavities. New guidelines from the American
Academy of Pediatric Dentistry recommend a child have their first dental visit by age 1. This visit allows early recognition of potential problems and discussion of ways for your child to become a cavity-free adult. To encourage these early dental visits, the doctors at All Kids Dental offer free initial visits for children 18 months and under.
Cavities happen very quickly in children because baby teeth have such thin enamel and are far less mineralized than permanent teeth. It is important to visit the dentist every six months because pushing things off even three to six months can mean that cavities could pop up that could have been identified and prevented earlier. At your check up, we can identify any early signs of concern and offer advanced prevention protocols to make sure things don't progress to need treatment. Dentistry has come a long way, and the new focus is prevention, rather than treatment.
To prevent cavities, we look at the cause of cavities—diet, hygiene, family history, medications, etc. In order to focus on cavity prevention, we have various items to investigate and discuss.
One of the great things that happens at your visit to the pediatric dentist is a refresher course on oral health care. Over one-third of parents allow their child to brush their own teeth, unsupervised, beginning at age 2! Kids don't actually have the manual dexterity to brush independently until they can write their name in cursive, which is around age 7. Our goal is to educate families on ways to accomplish brushing in independent youngsters and help motivate the stubborn teens and tweens.
Alongside great brushing and flossing, a proper diet is critical in staying cavity free. Everything that we eat and drink potentially feeds the plaque on our teeth, allowing plaque to grow, secrete acid and produce cavities. It is important to monitor your child's diet for obvious cavity causers like candy and soda, but also for the hidden "natural" sugars in juices, milk and snack foods. One rule of thumb is "the more water the better"! Getting kids to be good water drinkers is a great healthy lifetime habit to start early and has the added bonus of preventing cavities.
Now that we know that the kids in our community DO get cavities and we know a little better about why, lets team up to prevent them and help our mountain kids grow up to be cavity-free adults!
Dr. Brie and Dr. Bob at All Kids Dental pride themselves on their dedication to cavity prevention. Education is a large focus of the dental experience at All Kids Dental, with the goal of our patients graduating from the practice as cavity-free young adults who enjoy going to the dentist. We allow parents in the treatment rooms, use only white fillings, have sedation available, and are now in-network for most major insurance companies. Call today at 303.670.KIDS (5437). Visit our website for more information at AllKidsJungle.com. 
---
---