Security steps to protect against online hacking

02/06/2012 16:45, Published by Jacqueline, Categories:
---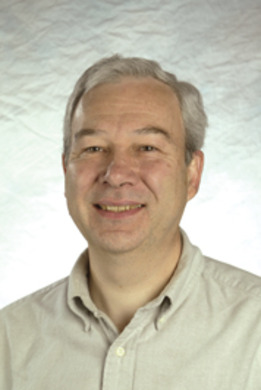 ---
---
—COMPUTER HOUNDS—
by Pierre Martin
Everyday Facebook accounts are highjacked and hardly a day goes by when we don't hear of a company or individual falling victim to hackers. Here are steps to protect your on-line information.
 1. Log out! If you step away from your computer at the office, log off!  It only takes a few seconds to change your password or steal personal information. 
2. Don't trust your browser! Most browsers give you the option of letting it store your usernames and passwords. This is convenient, but it's dangerous. Anyone who gets their hands on your computer will also get their hands on your information. 
3. Don't use the same passwords! I know, you've heard this repeatedly and you still ignore the advice, but I have to say it. Don't use the same passwords on multiple websites. I recommend free services like LastPass which not only generate unique passwords for websites, but will remember them for you.
4.  Public web surfing is not smart! Avoid those public kiosk computers. Not only are you out in public, but they're often less secure internally. If you use public Wi-Fi hotspots with your laptop or Smartphone, keep in mind that many of those do not use any encryption. That means dedicated hackers can essentially see everything you do on line.
5. Get rid of Windows XP! More than one-third of the people using the internet these days are still using computers with Windows XP. Windows XP is far more susceptible to malicious software than Windows Vista or 7.
6. Treat email like junk mail. Amazingly, there are still people who send money to Nigeria because they've been told they'll get gazillions in return. It's NOT TRUE! Never give out your personal information to companies or people who request it in email. 
7. Stay away from porn sites and illegal downloads. There's a reason all those pornography websites are free. Many of them want to infect your computer or snag personal information. 
8. Use security tokens. These are not always available but some banks and brokerage services provide small number generating devices that offer a second layer of security.  It's a one use pass code that changes every minute or so.
9. Don't completely trust "The Cloud." The "cloud" is great, storing all our information outside of our homes or offices is a convenience...unless someone steals it and blocks your access.  Make regular copies of your information onto your computer and save it to a CD or DVD.
10.  Have a backup authenticator. Facebook, Google and iTunes now offer additional security steps in the event your account is stolen. You can register secondary email addresses, use "secret" questions, and/or register your cell phone number.  All these are good steps...just in case.
Questions or concerns, give us a call and happy computing! Call us at 303-219-0143 or 303-816-0270.We are located in the Conifer Market Place shopping center, next to H&R Block. FREE wireless internet.
---
---