What's your style?

02/07/2012 10:22, Published by Jacqueline, Categories:
---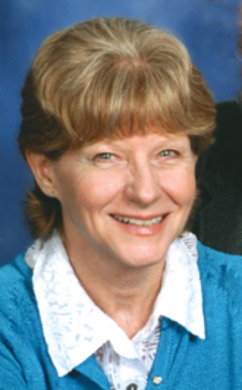 ---
---
by Jacqueline B. Scott
Mountain Connection owner/publisher
"Style" is the Mountain Connection's February's theme. The BEST OF winners are bonuses, like a beautiful scarf wrapped around this stylish edition of the Mountain Connection. Links to winner videos on this website's homepage at www.mtnconnection.com. Look to the right side of the homepage. Thanks to Sharon Trilk, owner of 285bound.com, one of the BEST OF winners, who shot the videos of the other winners.
As to "style," I'm a bit ambivalent. I think we can work too hard at it. But then I was the TV anchorwoman in Hawaii who needed actor Glen Ford's makeup man flown in to help me with my face. So what do I know?
What I know is that everyone has "style," their own style. That singular style is what is most authentic and, therefore, most beautiful.
My style is casual. When I am done with clothes they can't go to Goodwill, they're best as dust rags. My hair has a mind of its own—locks of red shoot out at odd angles like solar flares jetting into the galaxy.
My eyes are small, and makeup just makes them look unwashed. My skin is transparent and makeup makes me look like a floozy.
So casual is my style.
My mother is very different. A widow now, she was the wife of an Air Force officer and diplomat. My family traveled the world and she entertained kings to paupers. She dressed up every day complete with high heels and make up from morning to night—never pants until she was about 70.
Today, at 95, in the hospital for bone surgery, her dress is a hospital gown, open in the back. Her glasses, hearing aids and dentures have been take away for safety. She lies on the hospital bed naked under the open gown, not even wearing the humbling "Depends."
Urinating in the bed, as she is instructed by nurses, was difficult at first. But, hey, you can get used to anything. Strangers (ever cycling nurses and aids) come to sponge her down in the most private parts of her body. But what's a lady to do? She thanks them.
Thus, from her bed she remains a lady. She greets people, urging them to come closer so she can recognize them. Then her face lights up, "Well, hello!" she beams.
She's turned off by hospital food, so I arrive with Brie cheese, hummus, fresh fruit, real lemonade and yoghurt. The nurses come by to turn her or clean her or check her stats. And they stay for cheese and crackers.
Her room is abuzz with activity, and this tiny (just 99-pound) woman is in the middle holding court. That's her style. What's yours?
I selected the February Mountain Connection cover photo of a cowboy because of his style. There's something about that print by William Matthews that draws my eye. I love his calm. I love his mustache and hat. He's stylin'! His soul shines forth. If I were caught in a snowstorm, I would want him riding in to save me.
In the printed Feburary issue of the Mountain Connection there's beautiful used clothing, accessories and jewelry at Haley's Closet and Little Britches, skin care at Conifer Mountain Family Medicine and A Santé (pg2), and dental care throughout.
There's financial care at Harris Tax & Wealth (pg3) and Tax Authority and H&R Block (pg21), 20% off at Serenity Salon (pg9), cool clothes and accessories at Dare Boutique (pg11), savings on stylish window dressings (pg12), directions to the new location of Look What I Found (pg13), and 50% off home furnishings at 7801 (pg17).
Check out the stylish kitchenware at Village Gourmet (pg22). Use the coupon for couples massages at Whispering Pines and Medical Aesthetics (pg22), savings at Essence salon/retreat (pg10), jewelry at Evergreen Goldsmiths, and gifts at Evergreen Crafters and Seasonally Yours (pg23),
Please, congratulate the BEST OF winners! And remember, shop local!
---
---