A time to re-FOCUS...

02/07/2012 09:14, Published by Jacqueline, Categories: Health+Wellness
---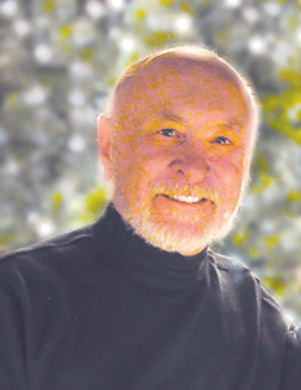 ---
---
by Gary Pack

On Sept. 11, 2001, I went to see my doctor for the results of a routine physical exam. She said that the chest x-ray shows a small spot on my left lung that was probably nothing, "but we would need to keep an eye on it."
Well, an hour later the whole world changed when the Twin Towers went down, and not long after that my personal world changed too. I put the "spot" far in the back of my mind.
Fast forward to 2006. I had moved back to Colorado a couple of years earlier and was again in for a routine physical. Again the spot came up, so I was put on a schedule for a CT scan every six months "to keep an eye on it."
In September 2008, after the spot had grown a little, we did a biopsy. In October I had surgery to remove the upper lobe of my left lung due to neuroendocrine carcinoma. It is a rare form of cancer that, in my case a least, was determined to be very slow growing.
Six months after the surgery the symptoms came back, but the tumors from metastasis were too small to locate and may or may not take years to develop. Aside from significant blood clots resulting in another 10 days in the hospital and gall bladder removal a few months ago caused by the medication that I was taking, I am doing great.
Since there is no cure for neuroendocrine carcinoma, I wondered how I would keep my mind occupied fearing that I might just sit around waiting for it to get worse.
That's when I decided to take up photography...a subject in which I had no experience and a starting point at zero.
I approached it with "an immigrant sense of urgency," a phrase I learned in business school meaning approach it like you have a fixed period of time, not a lifetime, to get it right.
I jumped in with both feet, buying the best equipment I could afford so there would be no excuse but operator error for a bad shot.
I spent hours and hours on the internet studying and learning.
I shot hundreds of photos and analyzed each one for why it did not did not work...and I got better.
I joined a great camera club—Evergreen Camera Club—and internet photo critique sites, and I found a passion and joy that will continue to grow for the rest of my life.
Whether it is the sheer exhilaration of being there at that moment in time to witness the beauty of the scene or the adrenalin rush of being 20 miles up a dirt road completely alone in the silence...I love every minute of it.
You can see my favorite photos at www.GaryPackPhotography.com or visit Rustic Point in the log building across Highway 74 from El Rancho near Wal-Mart. You can email me at garyinbaileyco@gmail.com.
---
---