Pie-eating video of young Tebow-er besting firefighter
03/03/2012 12:07, Published by Jacqueline, Categories: Family+Friends, Food+Dining
---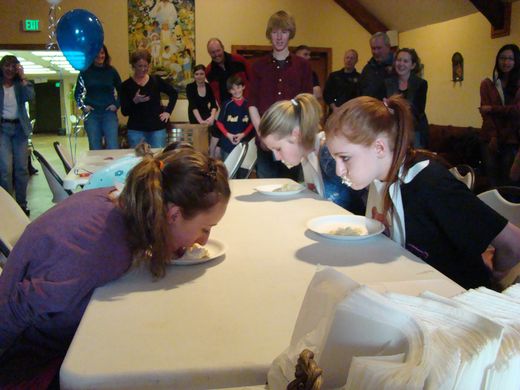 ---
---
The Conifer Rotary hosted Pie-Easting Contest held at St. Luarence's Episcopal Church in Confer Friday night pitted young against old, students against firefighters, Rotarians against Rotarians. And in the end, youth won out in the winner-take-all battle between student Nathan Meyer and firefighter Gerald Phelps.
Click to watch video by Jacqueline B. Scott http://www.youtube.com/watch?v=_IIP5-1f7XA
---
---
You might also like
"We don't have anybody to build more parking, sidewalks and public bathrooms. We're trying to rectify that."
Got stress? Mindfulness helps!
Compassionate Dharma Cloud Buddhist Monastery is open to the public. Please feel free to stop by for a visit and find out more about it.
---