Multi-trade experience makes an industry pro

03/07/2012 15:51, Published by Jacqueline, Categories:
---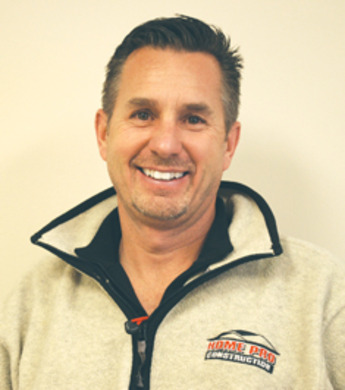 ---
---
—HOME PRO CONSTRUCTION—
Home Pro owner Mike Iddings
by Jo Ann M. Colton
 No matter what type of home construction project you are contemplating, Home Pro Construction can get the job done for you professionally and expeditiously, states owner Mike Iddings.
The Evergreen-based home building and remodel company has experience in all phases of the construction process, and no job is too small or too big for them to handle, Mike said.
"Most of our work encompasses home remodel projects, but we also specialize in additions, new construction, custom high-end finish work, insurance repair work, painting, and just about anything else you could imagine," said Mike, who has been self-employed all his working life and involved in the construction industry here in the mountains for 23 years.
"We are definitely flexible and we've built everything from dog houses and patio chairs, from ski-lift seats to log cabins, mountain homes, magnificent mansions—and more."
Following in his dad's footsteps, Mike grew up in the industry and has gained hands-on experience in all the trades, with a strong emphasis in finish work. Iddings likes the challenge of creative construction projects and "thinking beyond cookie-cutter mentality." He enjoys interacting with homeowners and brainstorming with them to come up with perfect project plans to meet their needs.
Mike, a high-energy, proactive individual, who just acquired his Colorado real estate license, believes in staying on the cutting edge of his industry. He recently obtained his Building Analyst Certification from the Building Performance Institute, (BPI), the nation's premier building performance credentialing, quality assurance, and standards setting organization. Contractor certification is required for all renovation activities in residential or child-occupied facilities built before 1978 that disturb more than 6 square feet of interior or 20 square feet of exterior lead paint.
Mike, also a certified efficiency expert, can test, measure and analyze the heated conditioned air in your home using the latest infra-red technology to identify temperature differences, cold air infiltration and leaky areas. The onsite results can indicate how you can make improvements in home's efficiency before you invest in higher cost items like windows and attic insulation. Based on test results, Home Pro Construction can also perform any required work.
 Home Pro Construction, licensed and insured in several Colorado counties, offers free project estimates and contractor opinions about the quality and condition of your home.
For gallery pictures of previous projects or more information about Home Pro Construction, visit www.remodelingevergreen.com.
Home Pro is offering a 15% discount on labor during the months of March and April 2012. Call Mike at 303-809-3558. 
---
---