Health teeth and happy patients

03/16/2012 16:40, Published by Jacqueline, Categories: Health+Wellness
---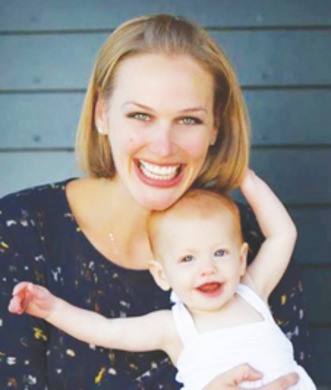 ---
---
—ALL KIDS DENTAL—


by Robyn Johnson
Greeted by bright colors, an elaborate jungle theme and even a tree slide, children who visit All Kids Dental are excited and happy for a visit to the dentist.
The locally owned and operated pediatric dental office focuses on education, cavity prevention, state-of-the-art technology and techniques, and working with most major insurance providers.
Dr. Brie Pyszka and her father, Dr. Bob Henry, opened All Kids Dental in Evergreen almost three years ago. Their entire focus and goal has always been that every child who walks through their doors receives a positive dental experience. "We want kids to have healthy teeth, but we also want happy patients," Dr. Brie said.
Parents are welcome and encouraged to be with their child during the dental experience. Dr. Brie calls it a "triangle of trust." When young children see their parents talking to and trusting the dentist, they begin to trust, too. "We are proud of how we get kids through potentially difficult situations. We want parents to know how good we are at what we do," Dr. Brie explained.
The full-time, kid-oriented practice encourages early dental visits by offering free initial visits for children 18 months and under. Studies found that almost 10% of 2-year-olds and nearly 30% of 3-year-olds have cavities. So the old adage of seeing children at age 3 is too late! Kids who start regular six-month dental visits at age 1 lower their cavity risk by half.
When a young child happens to have a cavity, All Kids Dental ensures quality care, using only bonded white fillings because they are proven to last longer in baby teeth than silver-mercury amalgam fillings.
For young patients with more extensive needs All Kids Dental is the only office in Evergreen licensed to provide in-office sedation. The doctors have been hospital trained and not only licensed by the state for sedation, but also have a specialized sedation and facility permit that is required to offer this approach. Sedation is a way to accomplish significant dental work in young children without a negative memory.
State-of-the-art technology also helps improve the patient experience. The digital x-rays with kid-sized sensors not only decrease radiation exposure, but make it comfortable to get x-rays on young children. They even have a way to take x-rays without putting anything in the kid's mouth for the most sensitive gaggers. The new electric hand pieces minimize noise and vibration, making dentistry more comfortable. Intraoral cameras help parents to see what is going on, and kids love the ceiling mounted TVs that allow them to zone out during their visits.
All Kids Dental now works with over 20 insurance networks reducing out-of-pocket costs.
Call 303-670-KIDS (5437) or visit their website for more information at www.allkidsjungle.com.
---
---