Two fire evacuees: Dawn Smith & Janet Shown

03/28/2012 16:25, Published by Jacqueline, Categories:
---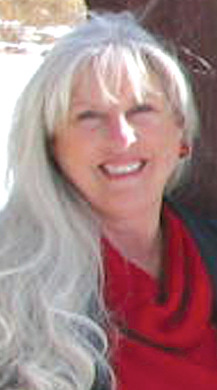 ---
---
Dawn Smith and Janet Shown
From Dawn Smith, Conifer Chamber executive director:
Ironically, Aaron and I were "unplugging" for 48 hours to have two vacation days.
We were in Denver and had been bowling and I looked down at my phone and had five text messages. I knew that was odd. One was the Mandatory Evacuation text from the Jefferson County Fire Department. (Everyone in the mountains should sign up their cellphones for this alert. It can be done on the sheriff's website). And the text was three hours old! (It will be awhile before I unplug from technology again!!)
We drove as quickly as possible up the hill with great hope that the roads to our house would still be open so that we could get our two dogs. Along the way, we checked online to get an idea of the fire's location. It was six miles away.
That was the longest car ride up the hill in my life! Thankfully, the roads were open. Also, when a fire was just a distant thought, my husband, Aaron, had prepared and printed a specific evacuation plan so that we were able to quickly locate, with distracted minds, the items we had most valued. I even retrieved my grandmother's Bible! We prayed for the firefighters and the house before we left. I am so thankful that we were able to get home to get the dogs—all the items we were able to put in our two cars are just a bonus.
Aaron and I have a place to stay during this time of evacuation. If you are in need of a place to stay, please let me know. Many chamber members have volunteered their homes. Call 303-838-5711.
 
From Janet Shown, Conifer Community Park at Beaver Ranch:
Marsha and I were evac'ed and, luckily, we were able to get all the pets out, plus a neighbor's cat. We packed up our camper trailer and are literally camping out at Beaver Ranch. The park has been housing firefighters. We are so grateful to them for what they're doing to help us save our homes and forests. Foxton Road is closed off, so we are here for the duration (can't get back in if we leave.) Our caretakers are here, too. So all is well.
Many of my friends have lost their homes. Our hearts are with them!
Update from Janet: Hi all. We are back at Beaver Ranch for the weekend. High winds are expected tomorrow as a cold front moves in, and our home has still not been officially placed out of the evacuation zone. We knew that we might have to leave again at short notice, so we decided to lower our stress and just sit tight until the expected snow arrives on Sunday. We were able to sleep in our own bed (SO luxurious!) and water the plants and pick up things we forgot to take last time. All is well, so don't worry! Love you all.
---
---