Local churches set to celebrate Easter
03/29/2012 10:58, Published by Jacqueline, Categories: Family+Friends
---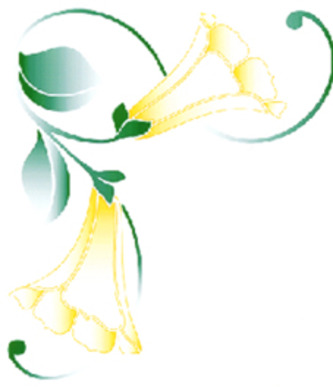 ---
---
• Conference Baptist Church
Friday, April 6: 7pm Good Friday Service
Sunday, April 8: Easter Sunday Services at 9:30am & 11am
27154 N. Turkey Creek Road, Evergreen
303-674-4312
www.conferencebaptistchurch.org

• Conifer Community Church
Thursday, April 5: Maundy Thursday Passover Seder meal 6-8pm
Sunday, April 8: Easter Sunday Sunrise Service at 6:30 am. Free breakfast: 8am-10am. Easter Services: 9am & 10:45am
Highway 285 & Havekost Road, Conifer
303-838-4361
www.ConiferCommunityChurch.org

• Episcopal Church of the Transfiguration-Evergreen
Sunday, April 1: Palm Sunday Services at 8am & 10:15am.
Wednesday, April 4: Tenebrae at 7pm
Thursday, April 5: Maundy Thursday 7pm
Friday, April 6: Stations of the Cross noon, Good Friday Service at 7pm
Saturday, April 7: The Great Vigil of Easter at 8pm
Sunday, April 8: Easter Sunday Holy Eucharist at 8am, Holy Eucharist with choir at 10:15am and Easter Egg Hunt to follow.
27640 Highway 74, Evergreen
303-674-4904
www.church-transfig.net

• EVERGREEN CHRISTIAN CHURCH
Thursday, April 5: 6pm Supper. Community is invited.
7pm: Stations of the Cross
7:30pm: Tenebrae Service in Narthex
Saturday, April 7: 10am-noon, noncompetitive Easter Egg Hunt. Community is invited. Every child wins. Games, snacks and activities.
Sunday, April 8: 10am Worship – the community is invited.
27772 Iris Drive, Evergreen
303-674-3413
www.evergreenchristianchurch.com

• Evergreen Lutheran Church
Sunday, April 1: Palm Sunday Worship: 8, 9:15 & 10:30pm.
Thursday, April 5: Maundy Thursday Worship 7pm
Saturday, April 7: Easter Vigil
Worship 7pm
Sunday, April 8: Easter Sunday Worship 7, 8:30 & 10:30am. Breakfast served
by the youth from 8am to noon
5890 Highway 73, Evergreen
303-764-4654
www.evergreenlutheranchurch.org

• Platte Canyon Community Church
Friday, April 6: Good Friday Service 7pm
Sunday, April 8: Sunday Small Group Bible Studies, all ages, 9am. Easter Sunday Message 10am. Nursery provided for 9am and 10am.
4954 County Road 64, Bailey
303-838-4409
www.pccchurch.net

• St. Mary of the Rockies Catholic Church
Sunday, April 1: Palm Sunday Mass 9am
Thursday, April 5: Holy Thursday Mass 7pm. No morning Mass
Friday, April 6: Stations of the Cross 6:30pm, ceremony at 7pm.
No soup supper.
Saturday, April 7: Easter Vigil Mass 8pm
Confessions Saturday 4-4:45pm,
Thursday 9-10am & 6-7pm.
Sunday, April 8: Easter Sunday Mass 10am. Easter Egg Hunt to follow.
23 Bulldogger Road, Bailey
303-838-2375
www.stmaryrockies.org
• St. Laurence Episcopal Church-Conifer
Sunday, April 1: Palm Sunday Services at 8 & 10:15am
Monday, April 2: Silent meditation (20 minutes) 6pm.
Thursday, April 5: Maundy Thursday Service 7pm
Friday, April 6: Good Friday Service at noon & 7pm.
Saturday, April 7: Easter preparations of the church begin at 9am.
Sunday, April 8: Easter Sunday Vigil Service 6:30am. Potluck brunch and Easter egg hunt 8:30am. Main Easter service 10am.
26812 Barkley Road, Conifer
303-838-2457
www.stlaurenceconifer.org

• Unity of Evergreen–Mountain Light Spiritual Center
Sunday, April 8: Easter Sunday Service 9:30am at The Barn at Evergreen Memorial Park. Regular Sunday Services at The Barn at Evergreen Memorial Park.
27054 N. Turkey Creek Road, Highway 73 Office & Bookstore at
6949 Highway 73, #MM, Evergreen
303-697-1533
mountainlightunity.org

Mountain Conneciton publishes a full-color Church Page published four times a year: Easter, Summer, Fall, Christmas. Call 303-674-3701. Promote your church.
---
---
You might also like
Helping women discover more money
"After retiring from my job at age 48, I realized that I wanted to give back to others in some way," Nancy said. "I started Women Gaining Wealth to help teach other women how to be successful with their money." To register for the September workshop.
Congregation Beth Evergreen turns 40
Forty. It's an important number, biblically speaking. It rained for 40 days and 40 nights while Noah and the gang were aboard the ark. The Hebrews wandered the desert for 40 years between slavery in Egypt and their own land in Israel. In more contemporary (and nearby) terms, Congregation Beth Evergreen celebrates its 40th anniversary in 2014. By any measure, it's an important achievement.
---