Lives at new Peace Center thrift shop
03/29/2012 10:37, Published by Jacqueline, Categories: Family+Friends
---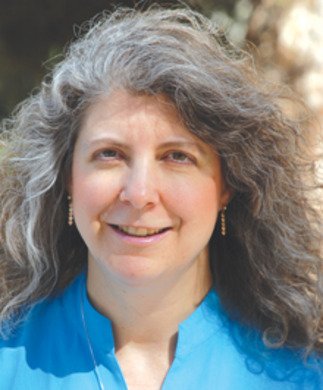 ---
---
by Kathy Mastroianni
I do love getting a good deal, don't you?
Garage sales, thrift stores or just the sale rack in any store sure can make my day.
I remember my thrifty father would clip coupons and buy things on sale saying, "A penny saved is a penny earned."
I think he did a pretty good job ingraining these habits in me as I hear myself say to my own daughter when she wants something, "Well, is it on sale?"
What would be even better than just getting a good deal? I have an answer! Knowing that you are saving the environment by recycling an item that is now "new to you," keeping it from going into a landfill and helping a local nonprofit emergency women and children shelter provide shelter and safety to domestic violence survivors and create peace in our mountain community—all at the same time! Now that is a deal!
(Drum roll, please…) I am thrilled to announce that Mountain Peace Shelter is joining the illustrious ranks of other nonprofits on the mountain by opening our resale store in downtown Bailey!
From dreaming and planning this store for the past nine years to finally finding the location in December 2011 and having dedicated volunteers clean it up, put systems in place and open for it for business, the Mountain Peace Boutique and Resale Shoppe has been a journey of vision and love.
A twist on the story: Mountain Peace Boutique and Resale Shoppe will also be an employment training center for those who come to our shelter so they can learn/recycle job skills (perhaps off-site, if there is a safety concern). We won't be just "recycling" lives—we will be transforming them to help break the cycle of violence and provide hands-on opportunities for lasting self-sufficiency. Now isn't that a great deal?!
Kathy Mastroianni has been CEO of Mountain Peace Shelter for over nine years. Opening soon in April, stop by and shop the Mountain Peace Boutique and Resale Shoppe at 60615 South Highway 285, Bailey (just west of the Knotty Pine). Volunteers with many different skill sets are needed. Call 303-838-7176 or check out www.mountainpeace.org.
---
---
You might also like
Helping women discover more money
"After retiring from my job at age 48, I realized that I wanted to give back to others in some way," Nancy said. "I started Women Gaining Wealth to help teach other women how to be successful with their money." To register for the September workshop.
Congregation Beth Evergreen turns 40
Forty. It's an important number, biblically speaking. It rained for 40 days and 40 nights while Noah and the gang were aboard the ark. The Hebrews wandered the desert for 40 years between slavery in Egypt and their own land in Israel. In more contemporary (and nearby) terms, Congregation Beth Evergreen celebrates its 40th anniversary in 2014. By any measure, it's an important achievement.
---