The wetlands will thank you

03/29/2012 10:13, Published by Jacqueline, Categories:
---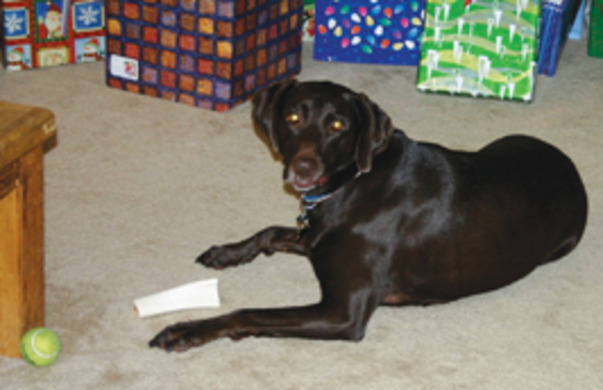 ---
---
Bob Snyder and his grandkids
by Bob Snyder

While Kayleigh (our granddaughter) was visiting, she asked if Maggie (our Lab) was my "granddog."
Bryson (our grandson) started laughing at his little sister. He knows Maggie is always with me but that we're not related.
My mind raced for an explanation of Maggie's status and role in life. I blurted, "No, Maggie's a retriever."
That puzzled look dominated the kids' faces as they waited for more information.
Nana bailed me out with, "It's bedtime kids."
I stood alone facing my dilemma. This wasn't going away. I'd better be ready by morning.
My subconscious worked all night while Maggie snored and the kids snoozed. I woke and went right to work on my mission. Maggie's ball and treats went in the car. Then the kids' lunch, car seats and the ever popular DVD "Thomas The Train." Nana reminded me that I needed more snacks, water and the "right" cups for an endless supply of milk and juice.
Boy can they eat breakfast! OJ, milk, peanut butter chocolate chip pancakes and a gallon of syrup. Maggie helped clean up and we climbed in the car. Off to the wetlands on the west end of Evergreen Lake. I shouldered my pack, loaded the stroller and headed for the water.
I threw the ball and Maggie did her version of the brown submarine. When she brought it back, I explained "retriever," and the kids got it. Maggie wanted to make sure they got it so I kept throwing the ball as I explained wetlands and Labs go together. The kids were dutifully impressed that wetlands are nature's most productive eco system and loved the idea that they support over 900 species including retrievers.
Maggie and the kids polished off lunch, and on the way home Kayleigh said, "Can we go back to the water?" I said, "Anytime you want, but Papa and Ducks Unlimited still have lots of work to do to conserve other wetlands so you can enjoy them. The U.S. has lost over half of our wetlands, and we're still losing over 100,000 acres per year. DU is the world leader in wetlands conservation and has already conserved millions of acres in North America."
That's why I volunteer to support Evergreen Ducks Unlimited and its family banquet on Saturday, May 12, at the Evergreen Elks Club.
For banquet details, ticket requests and info on other ways you can help this green effort, please contact Bob Snyder at bobsnyder1@msn.com. Your kids, grandkids and Labs will thank you.
Maggie and her ball
---
---