Is nowhere safe on this earth?

03/30/2012 16:13, Published by Jacqueline, Categories:
---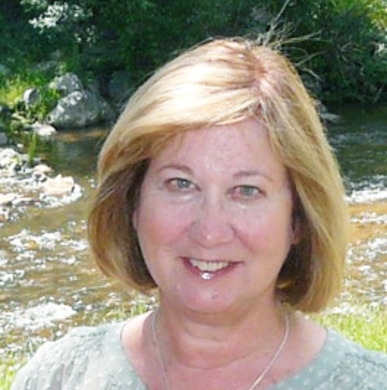 ---
---
\
Fear: it's all in how we cope

by Louise M. Mitchell

The Lower North Fork Wildfire jolts me into awareness that challenges come with wanton randomness. Since we cannot escape all randomness, "the way out" must be in how we cope when events happen.
The Jefferson County reverse 911 call came in to my husband, Jim's, phone first and a while later to mine. We turned on the television to confirm that the mandatory evacuation notice did not apply to us and did apply to neighbors further south of Conifer. We had taken a walk earlier in the day. The strong winds that fanned the wildfire blew sand into small tornadoes. We held our hats on and tensed our muscles to stay in control against the biggest gusts. After grit crunched in my teeth, I decided to stop talking until we got home. That was a powerful wind!
Upon seeing the fire on television, my thoughts went in two directions. Compassion and prayers of protection for everyone and everything in the path of the fire, and a mental search to identify the enemy. Who and what caused this? The wind? A camper? Lo, it did not take long for a prescribed burn + high wind to be identified as the culprits. More thoughts of compassion for everyone involved in the incident—causing it, containing it, fleeing from it, and dying in it.
Spurred by events swirling around us, Jim and I practiced a "grab and go" departure. We made a fresh list of things to take starting at the top of the house and going down to the lower level and into the cars in the garage. Being organized helped us stay calm. When I saw the heavy box containing copies of my published book in the office closet, I realized a new advantage for publishing in eBook format! Hardcover and softcover would be left behind. Paperless, weightless eBooks would survive. We stood in silence as we looked around and mentally made peace with letting go of everything not on the list.
I then began to review moments of fearful events of recent years. Not the blind drive in a whiteout up Mt. Storm in West Virginia with a carload of Boy Scouts. Not having a moment in time frozen in the magnetic field of a nearby lightning bolt, unable to move. But, the other ones...
The anticipated celebration of Y2K occurred a dozen years ago with no significant incidents, but we have had lots of practice dealing with fear since then. Before Jim and I decided to move to Colorado, we fully experienced the dangers, as well as joys, of living in the Washington, DC, area.
On 911, he worked in his office located midway between the US Capitol and the White House while the Pentagon located nearby on the Potomac River was attacked and the failed attack plane went down in Pennsylvania. We talked on the phone about various escape routes he could take, as his "commute" had become just that, the need to flee. He decided to take the Metro, the underground subway, even though I told him there was speculation on television that it could be blown up. It was not, and Jim made it home (Of course, he did. The story could not have any other twist or turn. It just could not. He had to walk through the front door safe and sound, and he did.)
Fortunately and unfortunately, for weeks after that we could lie in bed at night and hear the drone of radar craft circling overhead protecting the Washington area from enemy attack. We lived within a war zone, or was it a safety zone? It was a ground zero.
We experienced the snipers that terrorized Maryland, Virginia, and DC before they were apprehended finally at a rest stop on I-70 in Maryland. One of their shooting victims was a woman who sat on a bus stop bench in front of a Honey Baked Ham store in Aspen Hill where I had bought our holiday hams. I never went back to that store. No more hams. I do not have the stomach for them. While driving home from work one night near the end of their siege, I noticed that every interstate ramp had a police car on it monitoring vehicles.
Yes, the police pulled me over and searched the back seat and trunk. Why me? I have no idea, since my car did not resemble theirs. Nothing. No one hiding there. I was permitted to continue home.
The final challenge came the day Jim called me to say his office building was on lock-down due to anthrax contamination. He did not know how long he would have to remain, what was at risk, or what was happening. He arrived home before midnight, exhausted and frazzled, stripped off his clothes in the carport and tied them inside a plastic garbage bag before heading into a hot shower. The building investigation determined that the monitoring equipment for anthrax was faulty and that no anthrax was present in the building.
How much of our life lines did we regret losing in worry over that fiasco?!
A year later, we took up residence in quiet, peaceful Colorado. Ah! Colorado! What relief. So little traffic. So many mountains and trees and rocks. Mother Earth, please enfold me in your peacefulness! And Evergreen where wildlife looks in the windows!
We moved in March and had a few peaceful weeks of (ignorant) bliss before our community advertised a local presentation by the fire department on how to maintain the exterior of your home to avoid wildfires, and how to plan for evacuations. Huh? Wildfires.
Evacuations? You have got to be kidding!!! Is nowhere safe on this earth?
I guess not. How many close calls and catastrophes have to happen before I get it? I need to remain poised for change and prepared for upheaval. This I must accept as reality. It follows then that everyone has stories to tell about brushes with danger. 
---
---