Calling all veterans! Come May 19! Free breakfast!

05/03/2012 14:59, Published by Jacqueline, Categories: Health+Wellness
---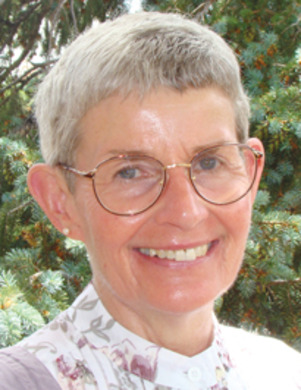 ---
---
by Dr. Susan Brace
The Community Veterans Coalition invites veterans and their families, as well as our Front Range neighbors, to honor the men and women who have served in our armed forces.
On Saturday, May 19, a Veterans Rendezvous will be held from 7 am to 1 pm at Conifer Community Park at Beaver Ranch. The ranch is located at 11369 Foxton Road.
The public is welcome to come and recognize the courage of our veterans and be a part of returning no cost services to them.
There will be health screenings for veterans provided by 9HealthFair. Veterans who would like their blood drawn should consume only clear liquids, no food, 12 hours prior to their blood draw. Diabetics should not fast.
A free breakfast for Veterans will be provided by VFW Post 12009 and will be available immediately after blood is drawn. Please bring proof of military service, if possible.
Information on eligibility for VA health care and VA health care benefits, loans, insurance, education, grants, housing program, including special adaptive housing availability, job opportunities and job training will be available.
There also will be representatives and information addressing women's veterans issues. In addition there will be information on youth programs and shelter availability.
The Veterans Center from Denver will bring a 40-foot bus in which readjustment counseling will be provided for veterans in transition to civilian life. Counseling sources will also be provided for their spouses and families.
Personnel will be available to explain claims processes and help veterans initiate claims. Veterans service officers will be present to help answer veterans' questions and assist in writing claims.
Information about summer conservation jobs will be available.
All services are free for veterans.
There will be food vendors at the Rendezvous in addition to the VFW 12009 Breakfast, and an interesting display of military vehicles from current and past wars.
Other health care providers including nutritionists, physicians and pharmacists, will be available for consultations on healthy diet, medical care and medications.
The event is supported by the VFW Post 12009, Department of Veterans Affairs, Colorado Division of Veterans Affairs, 9HealthFair, Military Order of the Purple Heart, Women Veterans of Colorado, Intermountain Rural Electric Association (IREA), Conifer Community Park at Beaver Ranch, Colorado National Guard, Veterans Green Jobs, Jeffco, Park Co. & VFW Veterans Service Officers, Jefferson County Sheriff's Office, Mountain Resource Center, Conifer Rotary Club, EDS Waste Solutions, Inter-Canyon Fire/Rescue, Conifer Lions Club, Elk Creek Fire Department, Lakewood Luncheon Optimist Club, Evergreen Civil Air Patrol.
For more information, contact event organizers Dr. Susan Brace at 303-679-1429 and Joe Dix at 303-880-2321. 
---
---