Local vets get help at Rendezvous

05/29/2012 08:48, Published by Jacqueline, Categories:
---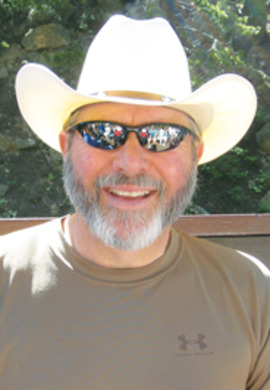 ---
---
by Joe Dix
The mountain area Community Veterans Coalition Rendezvous 2012 <http://www.coloradovets.net/>, celebrated this past Armed Forces Day, was an unqualified success in spite of wind, rain, sleet, hail, snow and fog!
More than one hundred Veterans came out for our CVC Rendezvous 2012. 
Nearly 60% had never signed up for VA service benefits. More than half had never signed up for VA medical benefits.
Half received comprehensive no-cost blood screenings provided by Colorado's
9HealthFair <http://www.9healthfair.org/>.
In addition to talking with the VA service benefit experts and counselors, Veterans were also able to visit
with representatives from:
Colorado Division of Veterans Affairs <http://www.dmva.state.co.us/> 
Tri-West Healthcare Alliance <http://www.triwest.com/en/> (Tri-Care),
Fort Carson's Defense and Veterans Brain Injury Center <http://www.dvbic.org/>,
Jefferson County <http://jeffco.us/commassist/commassist_T180_R13.htm> and
Park County <http://www.parkco.us/index.aspx?nid=92> Veterans Service Officers,
American Legion <http://www.coloradolegion.org/index.php>,
Military Order of the Purple Heart <http://www.purpleheart.org/>,
Jefferson County Workforce Center <http://www.jeffcoworkforce.org/>,
ColoradoAgrAbility <http://www.agrability.cahs.colostate.edu/>,
Operation Silver Spurs <http://www.operationsilverspurs.org/>,
Project Sanctuary <http://www.projectsanctuary.us/>,
Mountain Resource Center <http://www.mrcco.org/> and
Freedom Service Dogs <http://www.freedomservicedogs.org/>.
The message is clear. A majority of Veterans have not signed up for Veterans Administration benefits. The VA, along with other state and county government-provided and service organizations and clubs reached out to return service to those who have honorably and faithfully served us.

Our Community Veterans Coalition website <http://www.coloradovets.net/> not only captures the essence of CVC
Rendezvous 2012, it acts as a resource and link to the many national, state, county and local service and healthcare providers who are available to our Veterans. Please confirm that your included information is and remains accurate and direct others to the CVC website. Updates, changes and additions may be sent to the undersigned.
Regards and Thanks, Joe Dix
---
---