Evergreen Jazz Festival in July—another 'best'

05/30/2012 11:33, Published by Jacqueline, Categories:
---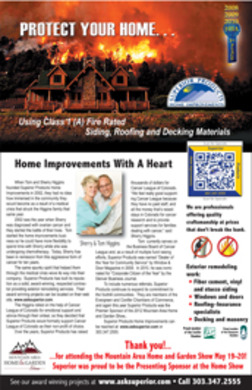 ---
---
Sunday morning jazz gospel service featuring the Queen City Jazz Band and Wende Harston. Photo by Richard Waltzman
by Ed Danielson, festival music director
Rembrandt, Van Gogh and Monet have the Louvre, the Met and countless other museums and galleries. Bach,
Beethoven and Mozart have internationally known symphonies and opera companies. But who is looking after the interests of Jelly Roll Morton, Billie Holiday and Louis Armstrong?
Jazz is arguably the unique American art form. Try to think of another, whether it be in the fine or performing arts.
Born in the South over 100 years ago, the original New Orleans sound moved north, up the Mississippi to St. Louis and Chicago and ultimately around the world, spawning such variations as Chicago-style, boogie-woogie, swing, and later bebop, West Coast and many others. Difficult as this innovative music is to define, there is no question it's as
American as baseball, bourbon and barbecue, an essential thread in the fabric of American culture.
And many fear that it is dying, particularly the more traditional forms such as Dixieland.
There are still talented musicians who love this landmark music. But the speakeasies of the Roaring Twenties are long gone, as are most of the great jazz clubs of the Forties and Fifties and the one-night concert roadtrips of the big bands.

Is there a Louvre for jazz?
Happily, there are still many fans of jazz, and an abundance of those who love it are deeply involved in putting on jazz festivals—multi-day gatherings of bands and audiences enjoying and celebrating the unique American art form.
There are huge, famous jazz festivals such as those in Newport, Rhode Island, and Montreux, Switzerland. But perhaps more significantly, there are about 100 smaller U.S. festivals, primarily in the Far West, but also in such surprising spots as Cedar Falls, Iowa; Suncoast, Florida; Moodus, Connecticut—and Evergreen, Colorado!
All of these annual events are dedicated to preserving the treasure that is jazz, and none does it quite like Evergreen.
In fact, one national columnist wrote a few years ago "...this is the best jazz festival anywhere!" That enthusiasm was sparked first by the top-quality musicians brought in each year from all across the country to perform in Evergreen—James Dapogny's Chicago Jazz Band, the Independence Hall Jazz Band and the Yerba Buena Stompers, to mention just a few.
Almost as important as the bands are the wonderful Evergreen venues. Many festivals are held in hotels with the bands performing in meeting rooms, while others might be in theater-like surroundings or on large outdoor stages with huge crowds and sound systems.
The Evergreen Festival takes place in five delightfully intimate venues. Each offers a different listening environment, and patrons are free to move from one to another. All are small, the largest seating about 250, and they provide a truly up-close-and-personal jazz experience. If you want to talk with one of those terrific musicians, they're all right there—go say hello!
 
Great music, educational events and more!
This year's Evergreen Jazz Festival takes place July 27-29, and it promises to be another "best."
Several new bands are among the 12 set to appear, including Louis Ford's New Orleans Jazz Flairs, the Wolverine Jazz Band from Boston, and Take the Hay Train with their engaging Western Swing. In addition, the ever-popular Carl Sonny Leyland Trio is back, along with such Denver favorites as the Queen City Jazz Band with vocal great Wende Harston and the After Midnight Jazz Band's spot-on sound of the Benny Goodman Sextet.
There are also clinics for student musicians taught by top professionals, an open-to-the-public two-hour educational presentation by Louis Ford, and free dance lessons each day. Plus, there's the Sunday morning jazz gospel service featuring the Queen City Jazz Band and Wende Harston.
Complete festival details and ticket information can be found at www.EvergreenJazz.org or by calling 303-697-5467.
Either way, you may not be contacting the Louvre, but you'll be on your way to enjoying and helping preserve the unique American art form.
Ed Danielson serves as music director for the Evergreen Jazz Festival. He is a true jazz aficionado and for many years has been an on-air personality with Jazz89 KUVO radio in Denver. You can send him your thoughts and questions at info@EvergreenJazz.org.
---
---