Habitat ReStore blooms with Jared's plants

06/01/2012 15:55, Published by Jacqueline, Categories:
---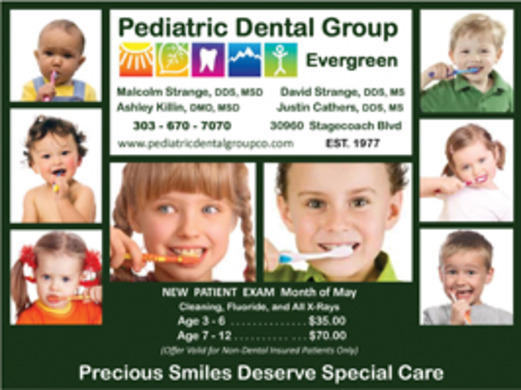 ---
---
Garden Center at ReStore in Bergen Park across from King Soopers
by Sarah Schraad
Mountain residents (with or without a "green thumb") hoping to spruce up their yards or decks this summer need not look any further for expert advice and high quality foliage perfect for our mountain terrain.
The Blue Spruce Habitat for Humanity ReStore is pleased to be partnering with Jared's family-owned garden center to provide area home owners with a wide selection of locally grown nursery stock, colorful annual and perennial flowers, plants, shrubs, mulch, and more.
The new outdoor garden center is located in the back yard of the ReStore location in Bergen Park, across the street from King Soopers.
"We are very excited about the new garden center since it is another way to drive people to our store, while offering a service to our community that promotes both sustainability and environmental awareness, " said Bryan Hutchison,
Habitat for Humanity's ReStore manager. "Jared's has been proudly serving Jefferson County for more than 30 years, and we are grateful to have them on board with us during the summer months ahead."
Jared's will provide all of the outdoor garden inventory for the ReStore, and Jared's staff will be on hand and work closely with local Habitat for Humanity volunteers to oversee the store. Residents who would like assistance selecting plants for our high-altitude (and elk-filled!) environment are encouraged to stop in and learn more.
A portion of all proceeds raised from the ReStore garden center will go directly toward building new homes in our communities.
"We hope local residents will stop by and see our new garden center and also take a few minutes to walk through the Restore this summer. Both are great opportunities for individuals to give back to their homes and their communities while showing support for those seeking decent, affordable housing," added Bryan.
The Habitat ReStore sells gently used furniture, small and large appliances, home decor, books, media, seasonal decorations, cabinets, and more. Like the garden center, the ReStore is open to the public and proceeds from purchases are used to help build new homes for deserving local families across western Jefferson County, Clear Creek County and parts of Park County. Proceeds from the Bergen Park ReStore help fund close to one new home each year, and Blue Spruce Habitat for Humanity as a whole has built an impressive 29 homes locally to date.
The ReStore invites donations of household goods and furniture. Contact the ReStore to arrange for an at-home pick-up.
Building and remodeling materials need to be dropped off at one of the three Denver area locations while the summer garden center is operational.
ReStore is located at 1232 Bergen Parkway. For more information or questions about donations, call 303-674-4917. 
---
---