Bailey to Idaho Springs, Jerry Carter is fixing things

06/01/2012 16:05, Published by Jacqueline, Categories:
---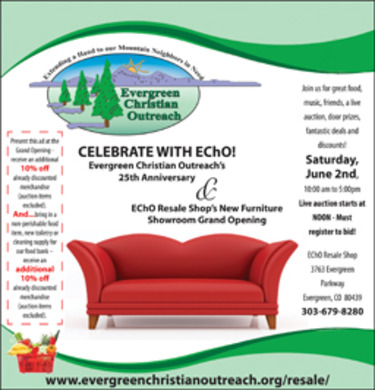 ---
---
Jerry & Sue with Buster and Chloe 
by Robyn Johnson

There is no time like the present to take care of those home improvement projects.
Locally owned and operated, Do It Right Handyman Services specializes in a variety of home improvement projects from small repairs and replacement of fixtures and appliances to deck, tile and woodworking projects.
Jerry Carter, owner, takes pride in providing professional and ethical home improvement services to all of his customers. He approaches each project as if he was doing it in his own home.
"It's fun to be living in the beautiful community of Evergreen. I believe it is important to support your local organizations, businesses and neighbors," Jerry said. "There is no need to call a contractor that lives down the hill. Let's support each other by keeping our business in our community." 
Do It Right Handyman Services has been part of the Evergreen community since 2001. As an insured, bonded and licensed business, Do It Right Handyman Services provides bathroom remodels; tile replacement and repair; drywall texturing, replacement and repair; cabinet installation; light and plumbing fixtures replacement; replacement of interior and exterior doors; all trim work inside and out; patio overhangs; and deck replacement and repair. And, of course, bird hole repair.
Do It Right Handyman Services works with a full network of professional Evergreen contractors, including electricians, plumbers, roofers, window providers and more. If Jerry feels a project needs the expertise of a contractor who works specifically in that trade, he will refer the work to one of the contractors with whom he has an established relationship.
Jerry feels it is his responsibility to keep his customers safe, so he takes the time to ensure everything is up to code.
Careful planning paired with expert knowledge leads to accurate execution and timely completion.
Working off referrals and word of mouth, Jerry's reputation precedes him. "We just want to make our customers' lives easier. If we say we'll be there, we'll be there," he said. His business is based on building relationships with both homeowners and contractors in the mountain communities. 
Jerry has learned a variety of trades including electrical work, plumbing, carpentry, framing and construction. He has learned that expectations can be exceeded by listening and communicating with the customer.   
From Bailey and Conifer to Idaho Springs and Georgetown, Do It Right Handyman Services provides honest contractor services backed by experience, knowledge and many positive referrals.
Check out www.doitrighthandyman.com to see before and after pictures of completed projects For estimates, questions or referrals, call 303-670-5050. 
---
---