Confession of an Artist

06/01/2012 10:07, Published by Jacqueline, Categories:
---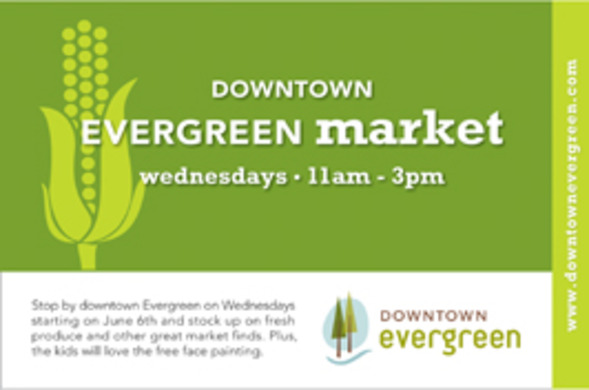 ---
---
by Corey Colombin, artist
I have a confession to make.

I am an art fraud, and have been for years. It goes way back to junior high when I got bumped from Beginning Art class. After the first assignment was submitted, the art teacher promoted me to Advanced Art class, which is meant to be a compliment.

Advanced Art class, as it turned out, involved no instruction whatsoever. This was the '70s and the train of thought was that too much instruction would thwart natural talent.

The problem was that I had never had any instruction, so I remained in a self-taught process of guesswork. The rumor of my advanced art status reached the art department of high school, and I was once again placed in an advanced program, which was equally devoid of instruction. I enjoyed the freedom to draw and paint, make no mistake, but I still felt I was missing out because I lacked the basic instruction I thought every artist should know. Miraculously, the results of my efforts did not give me away.

When I was 24 or 25 and a busy mother of three, I signed up for an art class at a local adult education center. It was on Wednesday nights and allowed me to disappear into the making of art once a week for a three-hour block of time. What a paradise I'd thought I'd found. The subject of the class was portraiture. I had been painting commissioned portraits for awhile, but decided not to mention that to the instructor. I would keep my mouth shut as to any experience I had, so determined was I to finally get some solid instruction.

We got a homework assignment on the first day: have a black and white photograph taken of yourself, and bring three 5x7 copies to the next class. I roped my sister into taking a snapshot on the front porch, cropping from the frame my baby girl, who was clinging to my leg. I wasn't in love with the photograph, but I assumed this would be nothing more than a learning exercise.

The next Wednesday in class, we were told to grid one of the copies into ½ inch squares with a fine Sharpe and a ruler. Well, there it is—I'd be found out in an instant. I cannot (to this day) draw a straight line, even with the aid of a ruler. Well, eventually I'd get it, but it would take a month of classes just to accomplish that simple feat. I would fail the class before I ever got started. A kind fellow next to me picked up on my distress and gridded it for me. He was an engineer, and I was grateful. Next, we were told to repeat this grid with charcoal on our canvas, only larger. I began to sweat. I fumbled along until the engineer took pity and saved me again. I was beginning to feel like the special needs kid in the class.

The idea behind the assignment was solid: a grid is a time-honored tool used by the Renaissance masters (and everyone since) to ensure that perspective and likeness is accurate. "How do you think Michael Angelo pulled off the Sistine Chapel?" the instructor had lectured to the class.

With the gridding horror behind me, I clipped my photograph to the easel, picked up my charcoal stick, took a deep breath and started drawing. I studied the photograph under the grid, but was corrected by the instructor as she passed by. "Concentrate on each square," she advised, "It will come out perfectly, if you do it right."

I struggled and struggled, focusing on each square to translate the image to the canvas. There was much smudging and erasing, new starts and do-overs. I was smeared in charcoal and decided I was definitely not a grid person. My inner child whined, as I watched the clock in terror. The three hours were nearly up and I'd yet to accomplish the first basic assignment. In desperation, I snuck out the non-gridded copy of my photograph, and then, ignoring the squares on the canvas, sketched my face freehand. It took all of five minutes without those pesky grid lines taunting me. With a nervous glance at the line forming in the room, I quickly hid the photograph among my art supplies.

The other students, who were apparently all proficient with the grid method, had finished and were standing in a queue for comments from the instructor. We were to prove our mastery of the grid method before going forward with paint.

I knew I had cheated, and I was nervous about being caught out. I thought about skipping this portion of the review entirely and was stalling at my table, hoping that time would run out. I thought I got away with it, too, but in the last minutes of the class, the instructor said, "What about you?"

I looked up, "Me?"

"Yes," she said, "I haven't seen yours yet. How did you do?" she asking, waving me forward. I had no alternative but to comply, so I brought my photograph and canvas to her for inspection. She looked from the photograph to me and then back to the canvas, her face a frown of concentration. I watched her, biting my lip. And then, she pushed her chair back and stood.

"Class," she boomed, "I know you're all cleaning up and getting ready to leave, but I just wanted you to see the likeness in this young woman's work." She held the canvas up to the class, turning it so everyone could see. I gulped. All eyes were on me as the other students stared and scrutinized my work.

I panicked. In my head, I beat myself up, "They all know. I cheated. The one time I actually get some instruction and I can't even do it without cheating. I'm a fraud. It might as well be written across my forehead."

And then incredibly, the instructor said, "See what a grid can do for you?"

Corey Colombin is a freelance writer, novelist, author and illustrator of books for children, and a passionate hobby artist. Her art is not currently on public display, except for on the walls of her own home; and in her home, art is everywhere. Contact Corey at coreycolombin105@gmail.com.
"Last Days of Fall" by Corey Colombin
"Chief" by Corey Colombin
---
---