Wellington Lake: outdoor fun for the family

06/11/2012 16:12, Published by Jacqueline, Categories:
---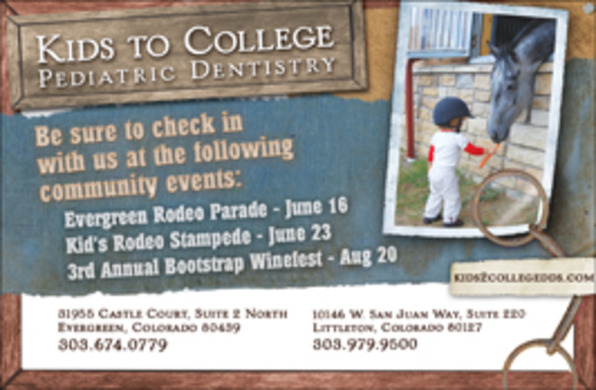 ---
---
Photo by Mike Quaintance.
Family fun at Wellington Lake. 
by Jo Ann M. Colton

 If you are looking for a myriad of outdoor fun opportunities close to home, all roads will lead you to Wellington Lake. Owned by Farmers Reservoir and Irrigation Co. (FRICO), which owns multiple reservoirs, the campground with its 167-acre lake is located off Country Road 68 just 11 miles outside of Bailey.
"The lake closed down in October 2009 due to a scheduled property revitalization," said Wellington Lake Manager Nanc' Adams. "We reopened last July 2011 and, although we now offer 75 campsites instead of 120, our new spaces are bigger and many sites can accommodate multiple camping options at one time (RVs, pop-up, trailers, tents)."
Wellington Lake offers camping, swimming, non-motorized boating (canoes, paddle boats, kayaks, sailboats), picnicking and mountain bicycle riding. With Castle Mountain nearby, which can only be reached by traveling through private land like Wellington Lake, hiking is another popular activity.  
"It's also a fisherman's delight for (catch-and-release) fishing in summer and ice fishing in winter," explained Adams. "The lake was stocked in mid-April 2012 with different varieties of trout."
A great destination for daytime outings, family reunions, birthday parties and more, the real amenities the lake offers are peace and tranquility. Hand pumps for water are available on site and hoses are maintained at the office. Latrine toilets are situated throughout the property, but there are no electrical hooks, stores or restaurants on site. Visitors can either bring their own food and supplies or travel to Bailey for the services they require.
Open all year round on a "first come, first serve" basis, the privately owned Wellington Lake, located just outside Bailey at 21843 Stoney Pass Road, abides by all fire bans. Per-night fees (less than the cost of a movie ticket) are: adults/children (13+) $9; children 6-12 (with adult supervision) $6; children 5 and under are free.
The daily summer hours are 7 am to 9 pm; winter hours are 9 am to 6 pm (Oct.1-April 1 weekends only, with prior reservations). Winter campers are also advised to call the facility regarding weather and road conditions. Groups ($6 each for 15 or more people) are required to contact the office to confirm accommodations prior to arrival. The family-oriented campground is designed to have fun, but it is not a place to be loud or rowdy. "Quiet time" for overnight campers is 10 pm and 8 am.
Contact Wellington Lake at 303-838-5496 or www.castlemountainrec.com. It offers a beautiful rustic environment for outdoor lovers to enjoy (at their own risk, no lifeguards, etc).

Although the lake is in bear country, you just cannot "bear" to miss experiencing all that this lake has to offer.
---
---