'The horse becomes the teacher'

07/10/2012 15:38, Published by Jacqueline, Categories:
---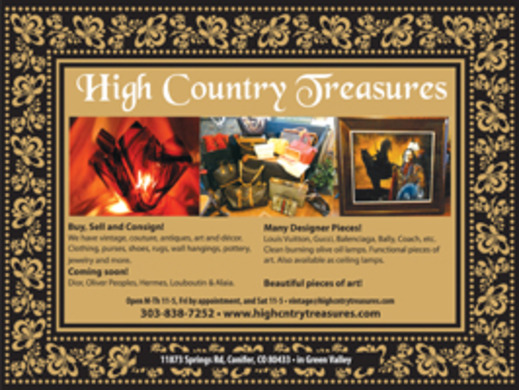 ---
---
—CABALLO ANDANTE EQUINE ASSISTED SERVICES—
Diedre Dennis with Solaz
Just off Highway 285 north of Meyer Ranch Open Space is a place where horses and humans come together in very unique ways. It's not exclusively about riding horses, training horses or about "doing it right" when around horses. It is about how a horse can enhance one's personal development, make visible one's inner experience, engage with one's passions and sense of purpose, and improve one's relationships.
Diedre Dennis, owner of Caballo Andante Equine Assisted Services, shows both newcomers and old hats how horses' instincts and way of being can provide a new lens on human processes.
"To some extent this is nothing new," Diedre said. "Natural horsemanship specialists like Monty Roberts or Pat Parelli have been working with horses using their language for some time now...but they want to teach the horse. This is different.
"This is for anyone, not just horse owners, and the goal is not about using a horse's language to make it do something, but learning and developing an interspecies language with a horse in order to be able to see something new about oneself," she explained. At Caballo Andante, the horse becomes the teacher.
But why would one want to work with a horse when seeking to improve or change? Diedre, a former professor in a specialized branch of psychology that studies human-animal relationships, said, "Horses don't think like us, of course, but they do feel very similarly. Like us, they are social animals that have very advanced emotional systems. You could say they have turned intuition to science. But because they don't think as we do, they also don't make judgments."
The result is that someone can feel "seen" without also feeling judged, evaluated, labeled or categorized. "Our cognition is not a negative thing, of course," Diedre pointed out, "but our and others' opinions and judgments do lead us to act in ways that are a bit guarded. With a horse, that overlay of 'should' is far less potent than in any human-to-human interaction."
Caballo Andante offers Equine Assisted Learning, kids camps with a focus on relatedness in the children's lives and riding for wellness lessons. Beginning this summer are learning community groups called "From a Whisper to a Dance: Stepping Into Inner Life with a Horse," in which horse and human help each other find life balance. "There is not a 7-step system for this," Diedre said, "but there is a way of seeing, and the learning communities offer support in finding unique, individual ways of moving toward more balance in one's views, feelings and behavior."
Diedre and the Caballo Andante herd of wild and domestic horses have worked with people in transition, college students, adolescents both thriving and at-risk, international corporate leaders, people with autism and military veterans. A certified and insured equine program, Caballo Andante is launching its services in the foothills. Check out www.caballoandante.org or call 303-880-7240.
---
---