Advanced drug-free pain relief for dogs and cats

07/10/2012 14:57, Published by Jacqueline, Categories: Health+Wellness
---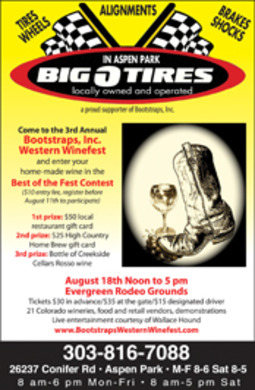 ---
---
—MOUNTAIN VET TO PET— 
Veterinarian Llsa Warren using the K-Laser Class IV therapeutic laser
by Dr. Lisa Warren
The K-Laser Class IV therapeutic laser is now available at Mountain Vet to Pet. This revolutionary therapy provides drug-free pain relief for pets. The applications are extensive from relieving chronic arthritic pain in our older pets hips to decreasing surgical pain and promoting rapid healing of wounds.
Laser therapy, or "photobiomodulation," has been safely and effectively utilized in human medicine and physical therapy for decades. However, recent technological advances applied by K-Laser in their Class IV laser units have broadened it's applications and significance in veterinary medicine, fast becoming standard equipment for advanced pain relief at progressive veterinary clinics worldwide.
Laser therapy utilizes specific wavelengths of light to stimulate the healing powers of the body at the cellular level by applying bioenergetic, bioelectric, thermal and biochemical effects. These effects induce the cell directly to increase its metabolic activity initiating a cascade of beneficial reactions improving cellular function and health. These effects can be appreciated clinically by decreasing inflammation, improving healing of tissues and healing time, reducing muscle spasms and improving flexibility and function resulting in a more pain free, functional and happier pet! One of the benefits of the K-laser Class IV laser over other therapeutic lasers is it can also deliver pain relief through acupuncture meridian point stimulation needle-free.
Treatments vary depending on the area treated, but most often take 3 to 6 minutes to perform. Treatments are performed with the pet's caregiver present in a calm, low anxiety environment by our K-Laser Certified Technicians and Veterinarians. The calm, rhythmic and warm sensation the pet experiences during treatment is soothing to them, and they often fall asleep during the treatment!
The number of treatments vary depending on the condition treated, but most acute conditions such as surgical incision sites and wounds are 1 to 3 treatments. Post orthopedic procedures such as ACL repair or fractures, or acute back pain usually require 3 to 6 treatments. More chronic conditions such as arthritis in hips/stifles require more chronic therapy usually 3 treatments in the first week, 2 treatments in the second, 1 in third then once monthly thereafter. The cost of each treatment can be as low as $22 depending on the package purchased. Home visits providing this revolutionary therapy are also available.
All elective surgeries such as spays and neuters performed at Mountain Vet to Pet receive the benefit of post surgical incision laser treatment. This decreases both pain and inflammation at the surgery site encouraging faster healing times. Other common conditions currently receiving the benefit of K-Laser Class IV therapeutic laser therapy at Mountain Vet to Pet include: Osteoarthritis, Muscle Strains, Puncture/bite wounds, Joint Pain, Neck/Back Pain, Hip Dysplasia, Edema and Congestion, Burns, Chronic wounds, Ligament Strains, Rehabilitation, Post Orthopedic Surgery.
Contact Dr. Lisa Warren at Mountain Vet to Pet at 303-679 2775 located at 30810 Stagecoach Blvd, #103, Evergreen, CO 80439 or visit www.mountainvettopet.com. For further information about K-Laser visit www.k-laserusa.com.
---
---