Fall Carnival at Bergen Valley Elementary School

07/19/2012 12:52, Published by Jacqueline, Categories:
---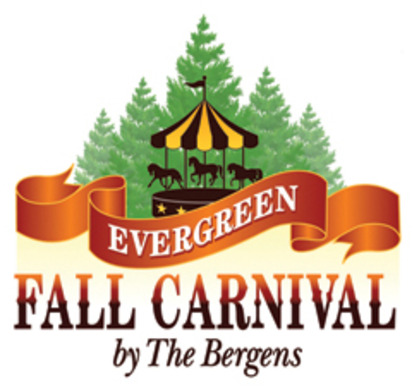 ---
---
Bergen PTA today announced that its 7th Annual Evergreen Fall Carnival will be open for the first time to families and schools from surrounding mountain communities, including Parmalee, Conifer, Marshdale, Genesee and Clear Creek. The Fall Carnival will be held on Sunday, Sept. 23, from 12 pm to 5 pm at Bergen Valley Elementary, located at 1422 Sugarbush Drive in Evergreen, and is one of two major PTA fundraisers planned for the 2012-2013 school year.

"The Fall Carnival is a fun, annual tradition for The Bergens and we are pleased to be expanding this year's event to include families from all of our area schools and communities," said Jennifer McGrath, Bergen PTA member and Carnival co-chair. "Previously held indoors in October, we decided to move this year's Carnival to September to take advantage of one of the most beautiful months in Colorado."

New outdoor activities such as bounce houses, slides, and obstacle courses — along with a live pony carousel and laser tag — will be featured at this year's Carnival. The ever-popular cake walk and haunted maze will also return. Traditional carnival concessions such as cotton candy, kettle corn, and funnel cakes will be available, along with food from local vendors like Anthony's Pizza and Tin Star Cafe.

Cost of the Evergreen Fall Carnival will average around $15 per person. Adults and kids ages 3 and under will receive free entry, and a family 3-pack is available for $40. Multiple levels of sponsorships — ranging from $250 to $2,500 — are available and offer area businesses and organizations an effective way to demonstrate their commitment to the community and to The Bergens, while also engaging local consumers. For details regarding sponsorship opportunities, contact Jennifer McGrath at (704) 942-0877 or by e-mail at jennifer@jennifermcgrath.net.

For additional news and details about the Evergreen Fall Carnival, follow us on Facebook at: http://www.facebook.com/EvergreenFallCarnivalByTheBergens.
---
---