Barefoot, Bluegrass & BBQ bash

08/06/2012 10:15, Published by Jacqueline, Categories:
---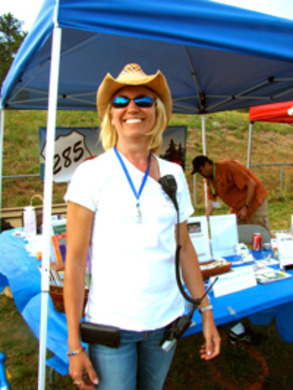 ---
---
Great music, great crowd, great cause for JOY International at a fundraiser Sunday, Aug. 5, at Conifer Commuinty Park at Beaver Ranch. JOY International is Jeff Brodsky's local nonprofit for the rescue of victims of global child sex trafficking. Sharon Trilk of 285bound.com, pictured below, organized the event, aided by local volunteers and supporters of JOY International based in Conifer.
---
---