Mom swallowed the sponge

08/31/2012 14:23, Published by Jacqueline, Categories: Health+Wellness
---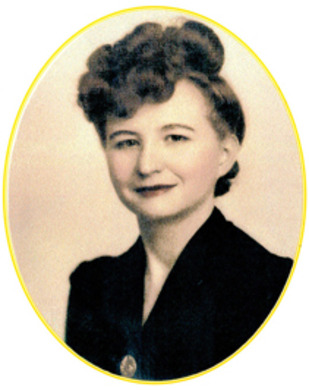 ---
---
Elberta Lee Scott

Mountain Connection's theme this month is "transitions." And we at the Mountain Connection experienced a lot of "transitions" last month.
Both my mother and Janet Redford's mother died in August, as did Leo Eisel, the husband of my priest, Nina Churchman of St. Laurence Episcopal Church.
Sometimes death is sudden. Many times it's a very gradual process, as it was for Mom.
Things began changing for Mom back in the big snow of 2003. She was snowed in at home on Upper Bear Creek. We couldn't get to her from Conifer, and she was alone and unable to get out for a couple of day.
So when spring came, she sold the property that had first been her parents' land and the house that Dad had built, and she moved herself into a senior complex in Lakewood.
It still takes my breath away how quickly she decided to do it and how competently she reordered her life—she needed to be "safe."
She was active and healthy until this past December when she had foot surgery; she never really got back on her feet. She was moved to Life Care Center in Evergreen this year and died there Aug. 10.
Her final dying stages were interesting. One day she didn't know who I was. A couple hours later she did. That was a turning point. Her mind, even at age 95, had always been sharp. But suddenly the brain wasn't working quite right. It was the start of late-life dementia that soon affected even her eating and drinking.
Eventually she stopped opening her eyes, but not really sleeping. She could hear, but she only selectively responded.
She began repeating crazy phrases. There were three. First she declared, "I smell, I smell, I smell," endlessly. That phrase was particularly embarrassing. But in a couple of days it changed to "Smile, smile, smile." Lastly it was "Play, play, PLEEEEASE, play."
I've since been instructed, thank goodness, not to dismiss seemingly senseless statements made by a dying person. There usually is a serious message he or she wants you to hear.
That first "smell" message from Mom made sense when, with hospice help, I learned to freshen Mom's very dry mouth with a pink sponge on a stick. Dang! Her mouth really did smell! That repeated statement was her first communication that something was different. She sensed it was much more than "morning breath."
"Smile" and "play" are obvious. She wanted us to get on with life—to the fullest.
I have a confession. That small pink sponge on a stick to freshen her mouth...well, Mom sucked so hard on the water-filled sponge that she pulled it loose and swallowed it. I was horrified! I frantically probed her mouth with my finger. No sponge. I searched through the bed-clothing. No sponge. I rushed to the nurses desk and was told it probably would come out the "other end." Oh, Mom, I'm so sorry! But it was funny. There I was afraid the tiny sponge would be the end of her, all the while she was close enough to death to kiss it.
She waited until all family members arrived Aug. 10. My older brother Steve was last to come and say goodbye. We went to dinner, and the call came. Mom had passed.
She had "transitioned." Love you, Mom.
Many transitions in the September issue of the Mountain Connection.
October's theme is "food."
Email stories and recipes to: info@mtnconnection.com.
---
---