Financial planning seminar at The Fort

09/05/2012 11:43, Published by Jacqueline, Categories:
---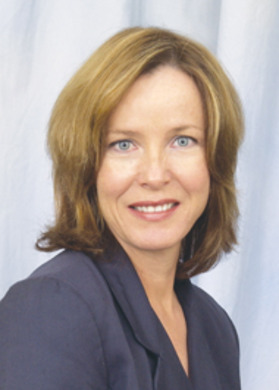 ---
---
by Melony Harris, CPA
Benjamin Franklin said, "By failing to prepare, you are preparing to fail."
My clients and I prepare for their financial future by examining where they want to go. We sit down to discuss their goals, determine their investment objectives and time horizons. Then we develop an investment strategy based on their risk tolerance. I monitor the portfolio on a continuous basis and recommend rebalancing of asset classes as necessary. The goal is to maximize long-term benefits of diversified* investing and help pursue financial stability for individuals, families and small businesses.
What makes me unique as a financial advisor is my tax expertise. There are a variety of tax strategies to consider during both the distribution and accumulation phases of retirement planning. I also have knowledge to share. Educating my clients empowers them and allows them to make informed decisions.
With careful planning and an understanding of goals and risk tolerance, a financial plan can help you plan for the retirement you want. I will be presenting a seminar on the financial planning process and the importance of integrating tax consequences into a financial plan on Tuesday, Sept. 18, at 6:30 pm and Wednesday, Sept. 19, at 6:30 pm at The Fort restaurant in Morrison.
You will understand the significance of setting your goals, developing a strategy, *systematic investing and re-balancing your portfolio when necessary. We will also examine how to make sure you are on track in meeting your retirement goals by applying these strategies to your individual situation.
Contact me for a reservation at Harris Tax & Wealth Management, PC, 303-816-0425 or www.wealthmanagmentsimplified.com.

*Diversification does not assure or guarantee better performance and cannot eliminate the risk of investment losses.
*Dollar-cost averaging does not assure a profit and does not protect against loss in declining markets. Such a plan involves continuous investment in securities regardless of the fluctuation of price levels of such securities. An investor should consider his or her financial ability to continue his or her purchases through periods of low price levels.
*Investments are subject to market risks including the potential loss of principal invested.
Melony J. Harris, Registered Representative. Securities offered through H.D. Vest Investment Services SM, Member SIPC, Advisory services offered through H.D. Vest Advisory Services SM, 26689 Pleasant Park Road #250, Conifer, CO 80433, 303-816-0425.
Harris Tax & Wealth Management, PC is not a registered broker/dealer or independent investment advisory firm.
---
---