Evergreen rabbi with Jeffco deputy during theater shooting

09/19/2012 15:17, Published by Jacqueline, Categories:
---
---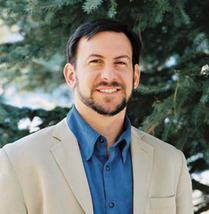 Note: The following message (written July 21st) from Evergreen Rabbi Jamie Arnold to his worship family, Congregation Beth Evergreen, traveled around the world and back to Colorado in about a month. It's global journey began when Rabbi Jamie emailed it to his Evergreen congregation the day after the July 20th mass shooting at an Aurora theater. The message was shared family to family, person to person and eventually was emailed from Florida to Mountain Connection Publisher Jacqué Scott. The message obviously has been meaningful to countless people.

by Rabbi Jamie Arnold, Congregation Beth Evergreen

July 20th, the nation and humanity suffered a tragic and traumatic attack. The news of the shooting at the midnight showing at the movie theater in Aurora has left us all reeling.

We at Congregation Beth Evergreen join the citizens and leaders of our nation in mourning the loss of each of those innocent souls who were so senselessly gunned down. Baruch Dayan Emet.

We also extend our sincere condolences to the family members and friends of those who lost their lives. In individual and communal prayers, we pray for the healing of them, the wounded and the traumatized witnesses of this event. Mi she'beirach avoteynu yevareich ve'yirapei et ha'holim he'eleh (May the

One who blessed our ancestors be with them—victims, witnesses, their families and their health care providers, as well as the aggressor and any accomplices he may have had) enabling a refuah shleymah, a healing of body, mind and heart, and the social fabric of coexistence.

Last night, I happened to be doing a ride-along with a deputy from the Jefferson County Sheriff's Department as a volunteer chaplain and was in the patrol car when the dispatcher called for all available officers to go to Century Theatre.

Our car was instructed to hold tight and stay tuned in. Listening to the police radio last night from midnight until 2 am, I could not help being amazed and impressed at the coordination, professionalism, dedication and skill throughout the ranks of the emergency response team.

Witnessing first-hand the impact of such unnatural disasters upon our public servants, I want to also include a prayer of support and appreciation to all those who serve our community in law enforcement and the fire department. May God bless and protect them as they risk their own lives, limbs, as well as emotional and spiritual well-being in an effort to protect the rest of us from such breaches of the natural order.

The Allied Jewish Federation of Colorado has initiated an effort to pool resources from the Jewish community in support victims and their families. We will try to keep you appraised of progress on that front.

It is also worth mentioning that this time of mourning as Coloradans and Americans happens to coincide with a period of mourning in the Jewish calendar known as the "three weeks period" (between the fast days of the 17th of Tammuz and the 9th of Av, or Tisha b'av).

During these weeks, as my facial hair grows back, tradition encourages me to recall and mourn the destruction(s) of the Temple in Jerusalem. Although that tragedy occurred nearly 2000 years ago, the lessons of that past trauma reverberate with even greater intensity for me in light of what happened. Let us be ever mindful of the presence and the dangers of sinat hinam (senseless hatred and violence) in our midst and respond by learning to uproot from our hearts and our communities hatred and enmity, jealousy and wickedness.

Rather we should plant in our hearts love and kinship, peace and friendship, watering those seeds with hope and faith, compassion and acts of kindness and mutual support.

Lastly, Jewish tradition urges us to make space to mourn and allow ourselves to soften our hearts to feel the pain and loss.

We are also instructed to interrupt mourning (in all its forms) for the sake of the sanctity, community and peace of Shabbat, to taste the world as it should, especially when confronted with the opposite.

Just as the mourner rises from shiva (the seven days of prescribed mourning) on the Sabbath to rejoin the community and take part in the joy and rest of the 7th Day, so too should we.

Today, take time to mourn with tears and prayers, and with Sabbath lights let in the hope and blessing of a new day, which in our community includes the simchas of a double bat mitzvah and a wedding renewal ceremony. May we all be granted peace and protection, and the strength and wisdom to allow the sadness and the joy to co-exist, like broken glass beneath the wedding canopy.

With condolences and prayers, and blessings for a Shabbat Shalom and a Hodesh Tov to one and all.

Rabbi Benjamin "Jamie" Arnold was ordained at the Reconstructionist Rabbinical College in 1999. He came to Congregation Beth Evergreen as its first full-time rabbi in 2005. He is originally from Western New York and served Temple Sinai in Amherst, NY, from 1999 until 2005. Contact Congregation Beth Evergreen at 303-670-4294. It is located at 2981 Bergen Peak Drive.
---
---
rabbi jamie arnold congregation beth evergreen aurora theater shooting
---