Win a free pair of hearing aids

09/28/2012 14:27, Published by Jacqueline, Categories: Health+Wellness
---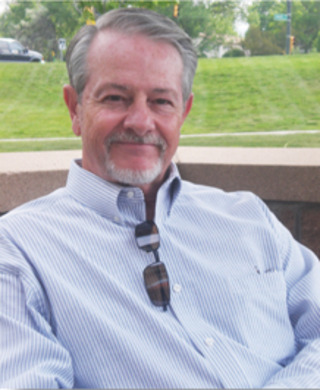 ---
---
  by Pat Davis, House Call Hearing
WIN A FREE PAIR OF HEARING AIDS!
How would you like to win or help a friend or family member win a free pair of fully digital hearing aids? 
This can easily happen for one lucky person, as long as they are at least 18 years old and live in Evergreen, the Highway 285 corridor or west Denver. All candidates must agree to a free pre-screening of their hearing loss to be eligible to win. 
House Call Hearing is sponsoring an essay contest that will provide one lucky winner a pair of nationally recognized, fully digital hearing aids. House Call Hearing is a locally owned dispensing practice with 30 years experience that specializes in home diagnostic and dispensing services. We will deliver the new hearing aids to the winner before the holiday season begins. 
Here is how you can enter the contest. Write an essay that you are willing to have published (max 450 words), about why you or your friend should win the new hearing aids. What does their hearing problem look like to you?  How does it affect their everyday lives? How do you feel their quality of life would be improved by being able to hear more clearly? It is just that simple.   
It seems that we all know of someone who is affected by hearing loss. According to the Better Hearing Institute, (www.betterhearing.org) 1 in 10 Americans are aware of and have reported a hearing loss. Its educational website further states: Research by the National Council on the Aging on more than 2,000 people with hearing loss as well as their significant others demonstrated that hearing aids clearly are associated with impressive improvements in the social, emotional, psychological and physical well-being of people with hearing loss in all hearing loss categories from mild to severe. Specifically, hearing-aid usage is positively related to the following quality of life issues and hearing loss treatment was shown to improve: 
• Earning power 
• Communication in relationships 
• Intimacy and warmth in family relationships 
• Ease in communication 
• Emotional stability 
• Sense of control over life events 
• Perception of mental functioning 
• Physical health
Here's how to enter. All essays need to be submitted by Oct. 26th and I will pre-screening them during October. 
Essays can be mailed to:
House Call Hearing
25587 Conifer Rd Suite #105-422
Conifer, CO 80433.
Or  email them to HouseCallHearing@aol.com by Oct. 26th. 
Submissions must include contact information to arrange the pre-screening test. A single winner will be picked by our panel in early November. The panel will include but is not limited to Pat Davis, BC-HIS, owner of House Call Hearing, and Kelly Halligan AuD. 
For more information, call 720-785-0393. 
Many people with hearing loss feel isolated and alone. Let's make a difference together. Hearing matters!
---
---
Conifer Colorado Bailey Colorado Evergreen Colorado hearing aid contest house call hearing pay davis win a free pair of hearing aids
---