Hospice & fudge...A sweet surprise

09/28/2012 14:37, Published by Jacqueline, Categories:
---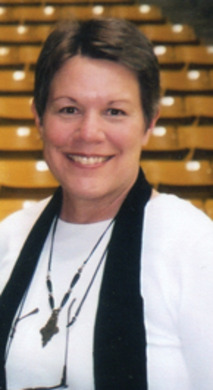 ---
---
by Pastor Ann Bolson, Wild Rose Church UCC
I had a sweet surprise. Just as I was spiraling down into an abyss of grief that my Aunt Helen, age 90, is rapidly declining, I remembered that my mother's last days were made more sacred, more calm, more nurtured by the presence of hospice workers. Somehow, over the years, I had forgotten that hospice can, indeed, serve people in nursing homes. 
I placed a phone call to the hospice organization affiliated with the hospital in Iowa where my aunt had worked for years as a nurse.
The sweet surprise was the warm reception of Mary Ann, the care coordinator who lovingly walked me through all the steps of arranging for Helen's care. Before the afternoon was over, I had lined up a chaplain, a music therapist, a massage therapist and a pet therapist (it has to be a cat!) in addition to the usual nurse and social worker. All of this would be paid for by Medicare. 
I now understand why Mount Evans Hospice & Home Health uses an angel as a symbol of their care. I spoke to an angel such as this in eastern Iowa just last week. Thank you, Mary Ann, and all those who help our aging loved ones in ways that we cannot. 
I offer up my Aunt Helen's fudge recipe in your honor. Local folks just might be able to buy some of this fudge at the St. Laurence ChristmasFest gift boutique on Nov. 3!
Aunt Helen's Fudge
1 jar marshmallow crème (5-10 oz.)
1 ½ C. sugar
2/3 C. evaporated milk
¼ C. butter or margarine
¼ tsp. salt
Bring to a full boil stirring constantly over moderate heat. Boil and stir for 5 minutes. (Do not answer the phone or the door during this time!) Mixture will turn slightly brown. Remove from heat and add:
1 C. semi-sweet chocolate morsels
1 C. milk chocolate morsels
Stir until melted. Stir in ½ C. chopped nuts and 1 tsp. Vanilla. Pour into a greased 8x8" pan. Chill until firm.
Wild Rose now shares space at St. Laurence Episcopal Church in Conifer at 26812 Barkley Road. Services are at 4 pm on Sundays. Visit wildrosechurh.org.
---
---
St Laurence Episcopal Church Conifer Colorado hospice fudge wild rose church ucc dr ann bolson
---