Hazel's sacrosanct English Meat Pie recipe

09/29/2012 11:31, Published by Jacqueline, Categories:
---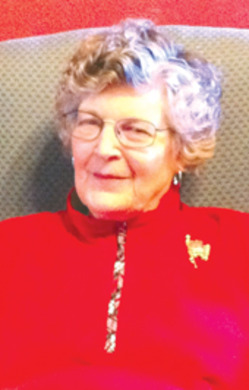 ---
---
Steamed English Meat Pie–mysteriously the crust browns
by Kate VanDeVeere
More than 10 years into our marriage, my husband's mother, Hazel, finally sent me the sacrosanct recipe for his favorite English Meat Pie!
Until then, I searched for it in cookbooks, consulted the Sunset magazine archives trying to find where it was submitted by her and published in 1964…to no avail.
There were lots of steak and kidney pies and various baked meat pies, but no mention of the steamed pie he so loved. Google search still fails to produce this exact recipe, although I have found other steamed pies.
I've never known what prompted her change of heart, but after she sent it, it became expected fare in our house - for my husband's March birthday and for New Year's Day. It is definitely a cold weather dish, although Hazel's notes in the Sunset magazine version imply a warm weather treat for company.
Here it is, in Hazel's original form, with a couple of notes of mine.
English Meat Pie
1 med onion, finely chopped
3 lbs. skirt steak (nothing else will do)
2/3 stick of butter
3-1/2 cups flour plus 3 rounded tablespoons
3 level tsp. baking powder
1 tsp. salt, for the dough, and additional salt and pepper to season meat mixture
2 rounded tablespoons shortening
1-1/2 cups milk (approximately)
(Hazel's rebel daughter-in-law added wine and fresh mushrooms which my spousal critic allowed as how made it better – oh, the heresy!)
Cut the meat in ½ inch cubes after removing as much fat as possible. (This is easier now than it used to be—skirt steak I buy now is better trimmed, but any membrane and fat MUST be removed, which chore was my husband's contribution. Also, it is usually no longer necessary to order it in advance.) Toss together in a large bowl, with onion, salt and pepper, and 3 slightly rounded tablespoons of flour. Set aside.
In another bowl, add the salt and baking powder to the 3-1/2 cups flour. Crumble shortening into it. Add sufficient milk to make a fairly stiff dough, but not too moist.
Turn out onto floured board and knead a few minutes. Divide into 2/3 and 1/3 portions. Roll the larger portion and ease into a 1-1/2 to 2 quart casserole to line it, leaving sufficient dough hanging over the edges to seal it. Roll the remaining portion and set aside.
Add the meat mixture, layered with butter cut into small pieces (and maybe those fresh mushrooms, sliced). Add a pint of water (or replace ½ with a good red wine). Place the reserved rolled dough as a lid, pressing to form a seal with the casserole lining. Put a lid on top of the dough lid. (I used a plate for this.) Place casserole into a pan large enough to hold the casserole and enough water to boil around it. (I used a large roaster with a rack and a tight fitting lid.) Add boiling water to come up to 2/3 the height of the casserole and keep boiling. It will be necessary to add boiling water several times to maintain the steaming process. Steam 4 1/2 hours.
(Mysteriously, the crust does brown on top. It is served as part of the dish somewhat like Yorkshire pudding.)
This recipe will adequately serve six people. I usually serve a green vegetable and either a tossed green salad or a wilted lettuce salad. It sounds very complicated, but actually it is only time you need, and once it is on the stove cooking, you are more or less free of the main entrée and can confine your talents to your dessert – or go out with your guests and enjoy the sun on the patio.
I've passed Hazel's original recipe on to our daughter—because she and my husband would race one another to the kitchen on the "morning after" English Meat Pie days, to fry the left-overs for breakfast!
© Kathleen VanDeVeere, Chinook House, September 2012
Kate writes from her home in Bailey. She can be reached at vandeveerekd@hotmail.com.
---
---
---
Kate VanDeVeere Bailey Colorado english meat pie recipe
---