Raw or dehydrated foods right for my pet?

09/30/2012 14:02, Published by Jacqueline, Categories: Health+Wellness
---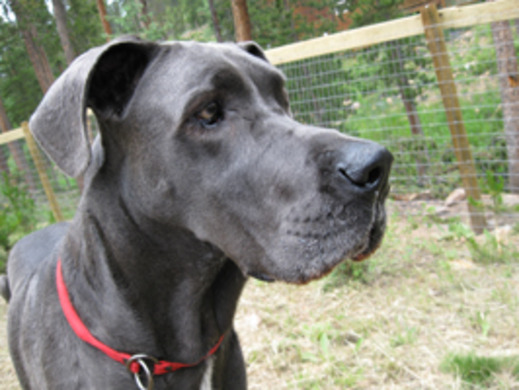 ---
---
—DOGMA PET SUPPLIES & DOG WASH
by Zoe

Our animal companions are natural hunters and carnivores; just look at their ancestry. The dog at your feet (or on your sofa) has evolved from the wolf, and his digestive system is virtually the same despite thousands of years of domestication.
They have very short intestinal tracts geared to the consumption and digestion of raw foods.
Dogs are considered "omnivores" as they eat a variety of grasses, berries and vegetables in addition to prey. The cat on your lap is a true or "obligate" carnivore (meat only diet) and is specially designed by nature to hunt small rodents and birds. Her digestive tract, as well, is intended to assimilate raw meat best.
The Benefits of Raw
Raw food diets have been shown to help the body deal with many common ailments such as flea infestations, hot spots, continual shedding, poor dental and gum health, allergies, gastro-intestinal problems, immune disorders, and degenerative diseases.
Diet is the foundation of health. The fresher the diet, the more nutrients are available for the animal's system to utilize in building immunity, healing from illness and warding off disease.
Raw diets have been common practice in European countries for decades, especially Germany, where it is commonly recommended by veterinarians.
The fear of feeding raw meat for some seems to stem from a fear of salmonella, E. coli and parasites. In over 10 years of feeding raw food and seeing countless animals on raw food diets, salmonella and E. coli have not been seen to be a problem. (Remember, their digestive systems are designed to accommodate raw meat.) Parasites could be contracted through eating wild, whole prey or game meats.
Infection is more likely to occur through ingestion of feces, soil or poorly handled meat.
Some exceptions to "raw is better" are the older, weaker animal who may not tolerate raw food or animals with certain gastro-intestinal problems where the gut has to be restored to a healthier state using herbs and/or supplements. In these cases, a cooked or dehydrated diet is the best substitute for a raw food diet.
Raw Food Diets
Ideally, our companions would eat an all raw diet that includes some muscle meat, bone, fat, organ meat and vegetables. Generally, the more raw food you can include in your companion's diet, the better—but some is better than none. Some pet owners choose to feed their companions a ½ raw and ½ dry (dehydrated or kibble) diet; either mixing the two or feeding raw for one meal each day and dry or cooked for the other. It does not have to be complicated—you can feed a raw diet as part or all of a meal several times a week. As always, naturally raised, hormone and antibiotic free or organic meat is best.
Obvious precautions should be taken when feeding raw meat—wash hands thoroughly after handling the raw meat. Thaw meat in the refrigerator, not sitting on the counter at room temperature. Warm water can be used to thaw or warm the food after it has been mostly thawed in the refrigerator. Do not microwave raw food as the live enzymes are damaged and bones will harden even in just 30 seconds of microwaving.
Dehydrated Diets
Discover how a diet of dehydrated food benefits your pet. Unlike manufactured dry food that loses vitamins and minerals during the baking process, you will find that dehydrated dog foods retain the beneficial nutrients. The dehydration process retains the quality of the foods in a form that is easily stored and remains fresh for much longer. Best of all, no additives or preservatives are ever added.
Making Dehydrated Pet Food
Dog food companies slice fresh meats and vegetables before placing them in the dehydration bins. Some companies add nutrient rich grains like brown rice to the mixture. Next, high-powered fans remove the moisture from the raw foods, while vitamins, minerals and enzymes remain in the items.
Benefits of Dehydrated Pet Foods
Veterinarians and pet owners realize the importance of keeping their dog/dogs on a high-protein diet. Many find the raw diet is the best way to ensure their dog eats quality proteins, but a raw diet comes with drawbacks. Fresh meat spoils quickly and is prone to bacterial contaminants.
Dehydrated dog food retains all of the beneficial nutrients found in meat, but the dehydration process protects the food against spoiling and requires no special storage. Vitamins, minerals and enzymes remain in the food. Dehydrated food is safely stored in a cupboard or pantry.
In a nut shell, the biggest difference between raw or dehydrated diets vs. a dry kibble diet is the lack of processing. Ultimately a food that has been depleted of its original nutrients from processing will require the animals' digestive system to work harder to absorb all of the benefits of the food. 
Dogma is located in the El Rancho Town Center across from Home Depot by Qdoba restaurant. Call 303-526-7297 or visit www.dogmacolorado.com.
---
---
Evergreen Colorado zoe raw and dehydrated dog food dogma pet supplies dog wash
---