Join Conifer Area Council: the quiet warriors

12/06/2012 13:58, Published by Jacqueline, Categories:
---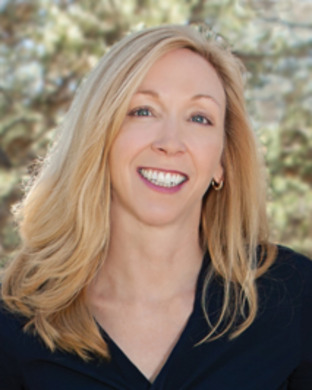 Erica Armstrong
---
---
by Erika Armstrong
Conifer has been getting along just fine since the 1920s as an unincorporated town. Jefferson County is our overlying district so it provides most (not all) local governmental services.
We have no municipal government. That translates into not having the expense of running government buildings and paying local official's salaries, which helps keep our taxes relatively low.
We probably agree we like low taxes and the high quality of life enjoyed in Conifer. But with our growing population estimated at 19,683 by the Conifer Area Chamber of Commerce, we need to communicate our needs. That's where the Conifer Area Council comes in. It is the community's alternative to a local government. It's unique in that it is non-governmental, inclusive, nonpartisan, positive, creative, transparent and accountable.
Established in 1997, the CAC operates with 13 elected members of the board of directors whose sole purpose is to "preserve and enhance the beauty, character and heritage of our Conifer area community." The board of directors' mission is: "To work as a broad based group to provide a forum to identify and address community issues."
CAC teams work on specific goals. For example, the Community Vision Study/Action Team is to gather information from residents via surveys and input from Conifer Town Hall meetings so the CAC can see how and if those needs can be met. A copy of the most recent survey is on the website.
The Trails Committee is busy trying to connect neighborhoods, Open Space parks, schools, shopping areas and other communities to create opportunities for residents to enjoy wildlife, natural beauty and a sense of community through the development of conceptual trails plans and strategies to get them built.
When you drive down Sutton Road or stand on the sidewalk during the Conifer Holiday Parade, you can silently thank the Trails Committee for getting the funding and putting the sidewalk project together for you.
We sometimes take for granted the ability for human beings to cooperate and accomplish goals. The extraordinary twist is that often, citizens step up without getting paid, simply to make their world better. They are quiet warriors who know that it is because of them that there are trees planted at the "Welcome to Conifer" sign or that there are wildflowers growing along Highway 285.
Behind the scenes, someone is trying to get an Urgent Care Center for you but is having difficulty because it might not be profitable for the medical center. But they are still quietly trying, for you. There is an architect who is designing beautiful community signs to enhance the character of our town. She paid a lot to learn that talent but she is sharing her knowledge for free.
Be amazed there are people who truly care for the community you live in. We know time is precious but please add to your life's Bucket List at least one community project. Fulfill that promise at www.coniferareacouncil.org.   
Erika Armstrong is a former airline pilot and local business owner in Conifer. She has been on the Conifer Area Council's board of directors for three years. Contact her at erikaarmstrong@q.com.
---
---
Conifer Colorado conifer area council erika armstrong conifer area chamber conifer trails committee conifer community vision studyaction team
---