EDS Waste re-invented, forcuses now on 'green' services

12/14/2012 13:46, Published by Jacqueline, Categories: Health+Wellness
---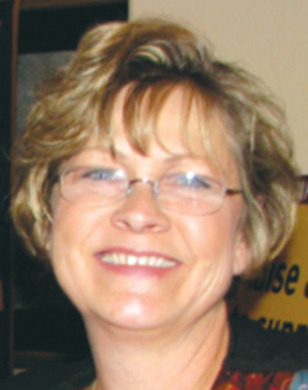 ---
---
—EDS WASTE SOLUTIONS—
by Dianne Bennett
EDS Waste Solutions ceased to operate its collection of trash and recycling Nov. 1st, selling its collection assets to Waste Management. 
Many people are asking what EDS is doing now. EDS is committed to remain in the mountain communities and to supporting the communities that EDS has faithfully served for decades, including the operations of the Evergreen Transfer Station and Recycle Center, focusing on recycling.
The EDS Transfer Station and Recycle Center will expand with new and innovative services. The Recycle Center will continue to accept single stream recycling for free, as well as hard to recycle items such as metals, batteries, electronic waste for a low fee. 
EDS will also create a number of rural drop-off recycle centers to assist the rural areas such as Conifer, Idaho Springs and Gilpin County, where other companies don't currently service with curbside recycling. 
Local schools and citizens will still be welcomed for a tour of the sorting facility and a discussion on recycling. The Christmas tree recycling program with EAS+Y (Evergreen's Alliance for Sustainability+You) and Lam Tree Service will once again begin just after Christmas so you will be able to drop off your real undecorated tree at no charge. You can also drop off your household trash and construction waste at a reasonable cost.
For 37 years, EDS has served the mountain communities. When fourth-generation Dan Loos moved his family to Evergreen he began providing a much needed service. EDS competed with larger companies by providing a superior service that the customers deserved, Loos said. 
Now it's time to change, to re-invent the company, to focus on environmentally responsible and sustainable projects and to look to the future instead of the past. Under the leadership of fifth-generation Preston Loos and his sister D'Lana, the new EDS plans to grow and excel to meet the evolving needs of the mountain communities. 
"However, one thing from our history will remain constant and will never change and that is the company philosophy that 'it's not just trash, it's our future,'" he said. "Stop by to check us out and watch our progress."
To learn more about EDS Waste Solutions' new services, visit www.edswaste.com or call 303-674-4147. Stop by the Transfer Station and Recycle Center between 7 am and 4 pm Monday through Saturday and bring in the coupon you will find in this issue for even more savings.
---
---
EDS Waste Solutions waste management dianne bennett evergreen transfer station and recycle center recyling
---