Hypnosis can empower you to make 'successful changes'

03/04/2013 12:35, Published by Jacqueline, Categories: Health+Wellness
---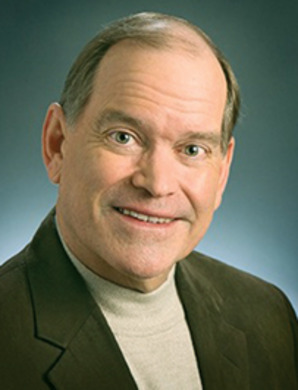 Steve Axtell
---
---
by Sarah Schraad
Even after more than 42 years in the mental health field, Steve Axtell's commitment to every client remains unwavering. As the director of Axtell Hypnotherapy Clinic, Steve uses medical hypnosis and hypnotherapy to help individuals toss out unwanted habits, overcome challenging roadblocks, and lead healthier and happier lives.
"I do not believe that a person is ever broken or defeated. Most people simply haven't been taught how to take control of their own thoughts and emotions, which is where I come in," Steve explained. "I want all of my clients to reach their life goals and understand how to tap into the vast capabilities, resources and genius that lies within everyone."
Using a variety of proven methods, Steve is regarded as one of the top hypnotherapists in the country. His success rates speak for themselves. To date,
Steve has worked with thousands of people using hypnosis and the other approaches. An astounding 95% of his smoking clients quit smoking during the first session.
Steve is so confident in the effectiveness of his work that he offers a lifetime service warranty for clients dedicated to making a change. That means that for a set price he works with clients until they are successful, no matter how many sessions are needed.
"I personally used to be 65-pound overweight and a three-pack-a-day smoker, so I know first-hand about the emotional and physical struggles of life's challenges," Steve said. "Hypnosis is not 'magic fairy dust.'
My approach involves the use of cutting-edge knowledge of how the mind works, in order to help people make deep and lasting transformations. My clients must be committed to working with me to create their desired life changes. If they are, I promise to work with them to achieve the agreed-upon results, no matter how long it takes and without additional fees."
In addition to quitting smoking, hypnotherapy can help individuals safely and easily lose weight while establishing a  lifelong healthy relationship with food.
Hypnotherapy also reduces performance and social anxieties and can even overcome  panic attacks and phobias. Hypnotherapy allows people to manage chronic pain and even insomnia. Steve's methods allow people to get a good night's sleep, reduce or eliminate pain medication and live active, healthier lives.
In addition to appointments in his Lakewood office, Steve offers hypnotherapy sessions over the phone, which he said can be equally as effective. "Many of my clients actually prefer phone sessions because it saves on commuting time and allows him or her to relax in the comfort of home."
Steve offers a free consultation to discuss concerns. "My goal has always been to educate my clients and empower them with the necessary skills to take control of their lives."
Axtell Hypnosis Center is located at 2801 Youngfield Street, Suite 300, in Lakewood. For more information or to schedule your free consultation, visit www.axtellhypnosiscenter.com or call 303-250-5138.
---
---
hypnosis steve axtell axtell hypnosis center quit smoking lose weight
---