Diva Decorating; 10 steps to refresh your home

03/16/2013 15:50, Published by Jacqueline, Categories:
---
---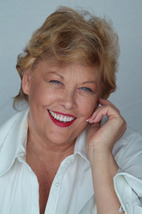 by Barb Tobias
When our frozen world has locked us up in a state of inertia, it is hard to anticipate the coming of spring and the opportunity for new beginnings.
Forget about March Madness … rebound. Strut into spring with new determination and plans for reviving your home.
Refresh your place with a spring facelift. Despite the cold, now is the time to revive, redecorate and reawaken your dwelling.
Consider the following 10-step process as a refresher course for your tired digs.
1. Recede for a time. Take a step back and walk through your home. What do you see? What do you like, hate or have simply tolerated for way too long. No sense going through life just making due. With a little imagination, creativity and elbow grease you can change your quarters from frumpy to fabulous. 
2. React with vigorous drive. You've most likely been living with the same stuff for years. It is time to respond to your inner knowing. Take action. Commit to regaining and renewing your spaces.
3. Reduce the clutter. Reclaim your space. Welcome serenity of an organized, clutter-free home.
4. Reignite that creativity within you. Make a plan; think about all the things you love and start visualizing your new surroundings … one room at a time. Look at your rooms with new eyes. Flip through magazines for novel ideas, colors and textures. Be open to fresh possibilities.
5. Recolor your world. Paint is a cheap starting point. Revitalize a room or an entire home with paint. Try buying "oops" paint (mistakes and returns) from your local hardware. Be brave; mix colors to get the hues you love. Garage sales and moving sales are great places to find paint for as little as a buck a gallon.
6. Rearrange, remove and reincorporate household items. Simply moving furniture and décor around can offer a fresh appearance to a tired room. Use unusual pieces like interesting bedroom or basement pieces in currently dull living areas. Surprise is a vital part of the decorating experience. Then, put some back muscle into your rearranging process and take in the new feel of accomplishment.
7. Restore or Rejuvenate tired furnishings. Look at your dated, worn pieces differently, and then breathe new life into them by applying a coat of paint or two. "Shabby chic" a tired piece with a color you love. And, if you are in to refinishing, dive into that project you've been procrastinating on.
8. Recover worn torn items. Chairs with seats that unscrew offer easy, eye-catching improvements. Collect random upholstery pieces to recover worn or stained seats and give them new life. If the wood on the chairs is marred, think about a coat of fresh paint. Together with the new seats you will have a dining set you are proud of, and you did it yourself … for very little cost.
9. Relinquish, recycle and resell. Yes, thar's money in them thar cupboards and closets. Hold a yearly garage sale to get rid of the things that no longer work for you. Craigslist is another great resource for selling your unloved items. Donate your unsold items to charities that takes donations and recycle unsalable items.
10. Relax! This should be a fun, cathartic experience. Enjoy the journey and glean the results of a refreshed home.
Diva Decorating Workshops. Join Barb Tobias and High Country Treasures for the first of our FREE Decorating with the Diva workshop series. In April, Faith Whittington from www.SouthernStyleByFaith.com will join us to demonstrate how to faux paint furniture. Register online or stop in to see the entire collection of antique and unique items at High Country Treasures located at 27945 Meadow Drive in Evergreen. Call 720-612-7876 or visit www.HighCntryTreasures.com.
---
---
Evergreen Colorado decorating diva high country treasures how to redocorate
---