You need a 'workout bud'

03/16/2013 16:04, Published by Jacqueline, Categories: Health+Wellness
---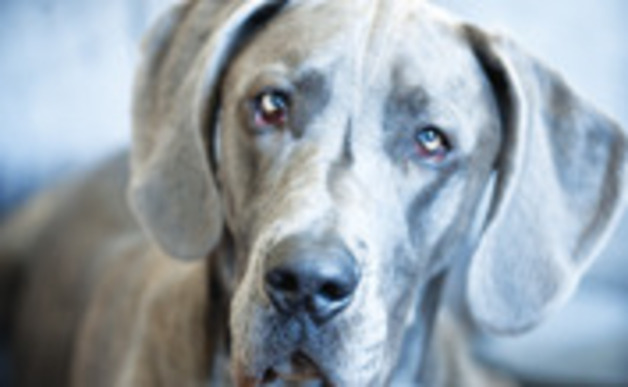 ---
---
by Hattie of Dogma Pet Supply and Dog Wash
"Exercise and fitness are crucial to health and longevity."
It's no mystery that finding the motivation to exercise can be a major challenge, but having a partner with similar goals makes fitness much easier to achieve.
So why not get in shape with your always eager adventure-loving dog? If you and your pet are out of shape, spend some quality, enjoyable time with your pooch being active, and watch your lives change!
Even if you are already an athlete, we challenge you to include your dog in your exercise routine. Together you will bond, find new motivation, and achieve a higher level of health.
Why Exercise with Your Dog
So maybe you can't discuss that perfect pair of running shoes or share workout music with your canine exercise partner, but there is a multitude of other perks to being active with him.
Your dog will NOT judge you or make you feel inferior. If a particular workout is tiring you exceptionally quickly, your spandex shorts are less than flattering or your deodorant is not quite doing the trick, your dog will still love you and be happy to exercise with you. 
Your dog is the perfect motivational tool. Most dogs are excited for activity at any time of the day, and they have no stresses or inhibitions to hold them back from the challenge. This eagerness will rub off on you. Not to mention, it is never easy to refuse a wagging tail and pleading eyes when your dog wants a workout.
Your dog does not have a schedule to accompany. Having a human exercise partner can be a challenge. Between family, work and other responsibilities, it can be difficult to find a time to meet. Your dog shouldn't have a problem fitting you in between his nap and teasing the neighborhood cat.
Your dog will keep away those feared and attract the desired. If you are walking or running with your dog in a public location, your dog will provide protection from criminals or wildlife (or at least discourage them from approaching you) and may even help catch the eye of a dog-loving significant other!
Exercise Ideas
How will you meet your fitness challenge? Obviously, your dog can't hit the gym with you, so what will you do together? Listed below are some ideas:
1. Walk – Walking can be a great cardiovascular workout, and it is a good starting point for out-of-shape dogs and/or owners. Walk at the park, around town or a dog-friendly mall.
2. Run – Dogs LOVE to run! It provides a very effective full body workout for both pooch and person. Your dog's breed, age and health should be considered when determining your running routine. Don't forget that short-legged dogs will have to work extra hard to keep up with your normal stride.
3. Hike – Enjoy the scenery and challenge your bodies as you and your dog share a trip through the heart of Mother Nature. Check out your local parks for dog-friendly trails.
4. Bike – This takes some coordination from both you and your dog, especially if the dog will be leashed. This workout is great for dogs that are too speedy for their owners to keep up with while running. Biking allows the dog to run at a fast pace beside the cycling owner. Be very careful when biking with your dog, and practice it slowly in a safe area before reaching high speeds.
5. Swim – If you have access to a lake or pond, swimming is another excellent full-body workout that you can enjoy with your dog. Not all breeds are designed for this activity, and not every dog is a talented swimmer. Allow beginner canine swimmers to practice supervised in a safe area.
6. Agility – Agility is a canine sport that can demand a lot of activity from the owner as well. This fun sport allows your dog to run an obstacle course, while the owner often runs alongside him giving commands and directions.
7. Retrieve – Frisbee, ball, stick....whatever drives your dog will do for a fun game of fetch. This activity is a great low-intensity workout for you, but will surely wear out your active dog.
Dogma Pet Supplies and Dog Wash is located in the El Rancho Town Center across from Home Depot by Qudoba. Visit www.dogmacolorado.com or call 303-526-7297.
---
---
Evergreen Colorado exercise with your dog dogma pet supply and dog wash
---