Bootstraps Western Winefest is Aug 17th

06/28/2013 12:38, Published by Jacqueline, Categories:
---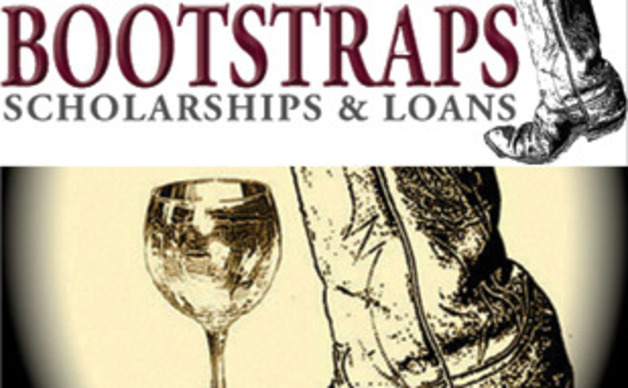 ---
---
Picture Evergreen in 1945. Ranching and tourism were trades of the times. Troutdale Scenic Resort was transitioning from an enchanting resort that once catered to the elite with elegant dining and moonlight dancing to grasping a foothold in change with the times. And the populace consisted of summer folk as opposed to year-round residents.
In those tranquil times visionaries gathered in 1945 to establish the Evergreen Scholarship Association to recognize an outstanding graduating senior from Evergreen High School, then the only high school in the Evergreen/Conifer area.
In 1947 two girls received scholarships of $150 each, which paid for two years of college. Sixty-nine years after the first scholarship was granted, and a name change in the 1990s to Evergreen Scholarship/Bootstraps Inc., now known as Bootstaps Inc., there have been over 1,100 recipients who have collectively received $3.1 million.
Bootstraps works with the counseling offices of three high schools in Evergreen, Conifer and Clear Creek counties to ensure that students are aware of the program and how to apply for both scholarships and interest-free loans. To receive scholarships, students are reviewed based on academics, leadership, community volunteering, career choice and excellence in areas such as sports, music and science. An academic program for an interest-free loan is also available and is guaranteed for four years of a student's college education, if the student applies to renew the loan subsequent to the year of the original award. 
Colleen Skates, executive director, explained that the interest-free loan program is "recycled money."
"As students who have received interest-free loans make payments, we can renew the loans to incoming students," she said.  
Skates has witnessed excellence pursued by students who would have missed the opportunity for a higher education had it not been for Bootstraps. "One of our recipient's parents died within three years of each other before she graduated high school. She pursued medical school with her scholarship. Another had a twin sister and she split the scholarship with her. We've seen kids who are homeless in the Evergreen area receive a scholarship and go on to achieve excellence in the academic pursuits," she said.
Fund raising is a critical component for all nonprofits, and Bootstraps knows how overstretched community merchants and residents are in supporting many notable nonprofit groups.  
"We have one fund-raiser a year," she said of the annual Bootstraps Western Winefest. 
On Saturday, Aug. 17, from 12 to 5 pm the Evergreen's El Pinal Rodeo Grounds on Stagecoach Boulevard off Highway 74 will be transformed into a farmers market type of venue. You will be able to taste and purchase wine from 21 of Colorado's finest wineries. Kids of all ages will enjoy demonstrations, artisan and lifestyle vendors, entertainment and delicious food. 
Tickets can be purchased now or at the door the day of the event. Volunteers are needed to help check in guests, help the wineries set up, assist with parking and help with clean up.
You can make a difference and create a future through education for our communities' amazing kids through your donations and participation at Bootstrap's Western Winefest. Visit www.bootstrapsinc.org or call 303-838-7082.
---
---
Evergreen Conifer scholarships Winefest bootstraps student loans bailey colleen skates
---