New theater for young 'stars' opens in Conifer

08/06/2013 16:32, Published by Jacqueline, Categories:
---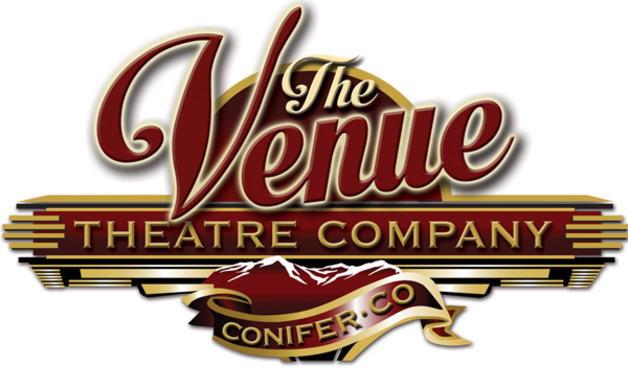 ---
---
We always tell our kids to dream big and that they can be anything they want to be, but what about ourselves as parents? When did we decide there was an expiration date on realizing our dreams?
Dreams can move mountains and Conifer resident and professional Nelson Conway is realizing his own lifelong dream by opening The Venue Theatre Company, and he is helping local kids to reach for the stars and go for their dreams as well.
After opening the choral and drama departments at Conifer High School and a 25-year teaching career, Nelson decided to retire in 2007. His talents were still in such demand that he ended up directing many community theater musicals, started a choir for adults and teens, along with piano and voice lessons right here in Conifer. So much for retirement! Conway has always had the dream to start his own theater and he felt the timing was just right to find and develop the extraordinary talents of the young people in our community.
"I want The Venue to be a center where students and their families can explore, develop and experience the arts in a safe, nurturing environment.
"I want to create a place where music, theater and dance can flourish and thrive in our community," Conway said.
Conway is no stranger to working with kids of all ages and he often becomes like a second father to them. As the patriarch of theater in Conifer, he even has his former students' children in his shows by now. He is an incredible voice teacher and has included many kids with disabilities in his productions that he has watched grow into amazing actor/actresses. His most recent shows this year, "Once Upon a Mattress" and "Legally Blonde," included kids from Bailey, Conifer and Evergreen. Some of his kids have been doing shows with him since middle school and are high school seniors, others are in college and beyond.
Said Conway, "Our mission at The Venue Theatre Company is that, within every child is an invaluable gift that holds extraordinary powers. It is a power which can transform the mundane into moments of pure magic and splendor. That power is the child's imagination. Virtually every person has within them the ability to imagine and create. It is part of human nature. The mind of a child is where it starts and lives." It has been proven that children who are, not only taken to live theater performances at an early age, but given the opportunity to participate in theater programs become far more productive and attentive students and, consequently, greater contributors to their communities and society as adults. The theater is not only for the child who already shows the ability to perform but for those who want to learn. Perhaps the greatest ability of theatre is that it can transform the shy, troubled or alienated child into one who is in total command of themselves and their untapped abilities.
Everyone involved at the Venue Theatre Company wants it to be a place for families. Personally, my involvement with community theater began when my two children decided it was something they wanted to pursue. Both my kids have been working with Nelson Conway since middle school and my oldest is now a senior. It has been an extraordinary outlet not only for my kids, but for the rest of my family and fellow parents at the theatre. With everything from set building, tech training, costuming, backstage volunteering, concessions and ticketing there is plenty to do off the stage! It is wholesome experience for both the growing youth in the education program and anyone else, including families, who want to be involved.
We are ready to find some more untapped abilities right here in Bailey, Pine, Conifer and Evergreen. The Venue Theatre Company is an educational theater company for ages K-12. The Venue will help students explore all of the theater arts, including theater tech, backstage craft, props and set painting, voice, music, acting and performance.
The Venue will be a 501(c)3 and a 150-seat theater with a special floor made for dancing. Volunteers are always welcome to be part of The Venue and it's never to late to find your passion in the theatre.
We are now registering for pre-K, elementary, and high school companies online at
www.TheVenueTheatre.com
. Please visit our brand new website or call 720-432-4452 for all the details about shows and our creative team! We are located in the Conifer Town Center off Main Street.
---
---
Conifer Colorado the venue theatre company nelson conway pamela willcox conifer town center
---