Bailey after-school program expands

12/03/2013 12:08, Published by Jacqueline, Categories: Health+Wellness
---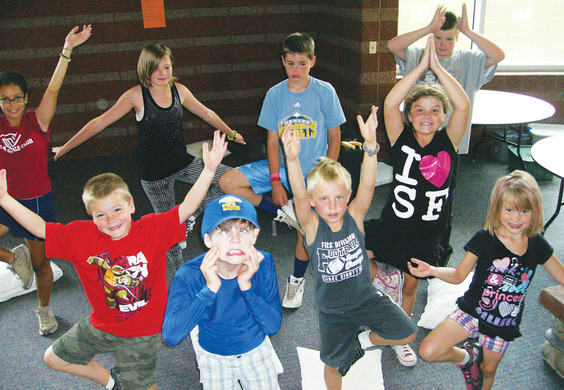 Boys and Girls Club in Bailey
---
---
by Margo Hamilton
The Boys and Girls Club of South Park is excited to expand its after-school program to Bailey starting January 2014.
Unifying fun with knowledge and awareness, today's mission of the Boys and Girls Clubs is to enable American youth to reach their full potential as productive, caring, responsible citizens. It targets staggering statistics: 1 out of 5 young people currently live in poverty, 15.1 million kids are left unsupervised when they come home from school and hope to decrease the rate of juvenile crimes that occur between 3 and 7 pm.
Maria Sims, chief professional officer of Boys and Girls Club South Park, explained, "The club's programs are aimed to develop the body, mind and soul of our youth through strengthening interpersonal and social skills, improving academic success, engaging kids in fun physical activities and teaching healthy habits that lead to lifelong health and well-being."  Bailey's Boys and Girls Club will initiate its after-school program for middle school youth in January 2014, and its summer program welcomes kids from 6 to 18 years old. The club is located at Fitzsimmons Middle School.
Maria said, "We have a lot of activities planned that include cooking, swimming, homework help and digital arts. This summer we will grow and tend to a garden as well as offer hiking and disc golf. Students can compete through the club's National Fine Arts and Digital Arts regional, state and national competitions. Social and recreational activities are also popular with kids of all ages. During the school year we offer Power Hour, which will seek to pair volunteers with middle school students to assist with homework."
The foundation of this historic and renowned organization builds character, leadership skills as well as heightens attention to the arts, sports, fitness, artistic and recreational pursuits in addition to educational, career, health and life skills. Maria described the club as "fun and engaging."
"Kids learn to be more resilient and develop a better self-image," she said. "They learn they are important and can make a positive impact on the world. They also learn how to say "no" to things that are not healthy or safe in addition to increasing their abilities to get along with others and strengthen their social skills."
Colorado Gives Day 2013 will take place during a 24-hour period on Tuesday, Dec. 10, 2013, which raises awareness of the state's nonprofit sector and allows individuals to give online during the 24 hour period with matching incentive funds. You can support the Boys & Girls Club and participate in Colorado Gives Day with a pledge any time between now and Dec 10th at
https://www.coloradogives.org/bgcsp
.
 Items on the club's wish list include new digital cameras, photo paper, photo printers, printer ink, memory sticks and $5 or $10 gift cards that will be used for incentive awards for iTunes, Amazon, local coffee shops, Target, Wal-Mart, etc.  A new lap top computer is also needed for administrative functions. 
Mark your March 2014 calendar for Deputy Day at Cutthroat Café in Bailey.  Park County deputies will serve as waiters and 100% of their tips will be donated to the Boys and Girls Club South Park, Bailey. Volunteer during the school year to help kids with their homework during the Power Hour. Visit
www.bgcsp.org
to download a volunteer application or enrollment form.  Be part of a team that targets the interests of kids to choose a healthy lifestyle, make better choices, have an interest in career exploration and participate in social and recreational activities. Call 719-838-0757 for more information.
---
---
Bailey Colorado boys and girls club of south park afterschool program
---