A better life: I have seen miracles of transformation

12/30/2013 14:19, Published by Jacqueline, Categories: Health+Wellness
---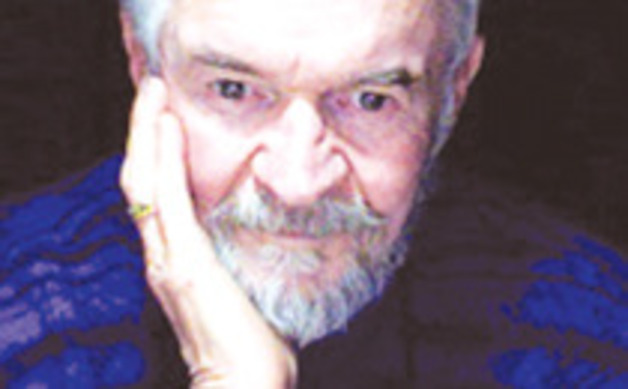 Click to add aContact Paul Hood, MS, LPC, at Mountain Spirit Counseling, 303-838-8169.
---
---
by Paul Hood

Much of my work is about helping people start anew, particularly when what we are working with relates to mental disorders and addictions, whether clients have these problems themselves or are the wounded victims of addicts and similarly dysfunctional parents or loved ones.
 
The addicts, alcoholics and mentally ill people are often themselves victims of families with parenting and relational styles warped by generations of alcoholics, addicts or the mentally ill. 
It is known that both addiction problems and mental illness have genetic roots. One is generally born with a predisposition or tendency toward the disorder, but it is life experience, particularly upbringing, that triggers the full disorder. Problem families are often the tipping factor, so the problems are cyclical and intergenerational.

What this means for individuals is that with or without the inherited disorders, people from these families have problems in functioning in the world, particularly in close relationships with others.  They often re-create the very families they escaped from!

These are often complex cases, including terrible problems with: self-esteem; finding healthy, supportive, non-abusive partners; practicing healthy self-care; interacting with authority figures; dealing with work, money and security. 

There may be poor life-planning, vulnerability to predatory/untrustworthy people, even anger, rage and abusive behavior on the part of the victims themselves.

Almost always there are desperate attempts to control, based on a sense that the whole world is as unpredictable and threatening as their families were. 

Sometimes such people are high achievers, but they never feel happy or successful despite that. Some suffer from Post-Traumatic Stress Disorder (PTSD) due to family abuse experienced or observed.

My own story, as I have written before, is similar to what I am describing. Fortunately, I have been doing the healing work for 31 years. I have long loved my life and been able to help others heal without losing myself. I long ago let go of the harsh self-judgment that made me judgmental toward others.

The good news is that much of what I am describing is learned behavior.  Learned behavior can be unlearned and replaced with healthier behavior.

The bad news is that people resist letting go of what they have long believed were their coping, even survival mechanisms.

They may believe that the ways in which they interact with life are the only ways. The process of change can be long and slow and need a lot of help and guidance. Building a new relationship with self is the beginning. People internalize critical parents and emotionally abuse themselves. It is hard to have healthy relationships when one has an unhealthy relationship with one's self. Also, they often think they must somehow fix themselves. That never works! 

More good news is that these problems have been recognized and healing methods refined for over 40 years. It takes the aid of properly informed therapists or other helpers. Sometimes group therapy or 12 Step programs focusing on Codependency and Adult Children offer the needed recreating of a healthy "family" to support healing. 

Healing and creating a better life is possible, even likely with the right support and guidance. I have seen many miracles of transformation happen in the decades I have worked with the wounded. An individual can learn to "re-parent" the wounded inner child of his or her self and come through the healing process whole and fully functional for the first time!

Contact Paul Hood, MS, LPC, at Mountain Spirit Counseling, 303-838-8169.

---
---
paul hood mountain spirit counseling alcoholism alcoholics addicts mentally ill counseling dysfunctional parents dysfunctional families
---