Need a new or better website? Call the local experts

01/30/2014 13:17, Published by Jacqueline, Categories:
---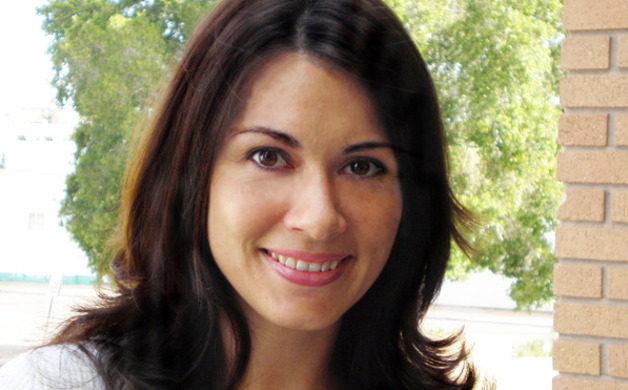 Owner Michalynn Rivera's mission is to help local small businesses thrive. Call her.
---
---
by Jo Ann M. Colton
There are lots of mountain web site design companies, but Indian Hills' Dominical Design & Development LLC is different from the rest. For starters, the three-year old company works mainly with mountain area businesses, catering to small companies on a tight budget. It also encourages its clients' self-sufficiency to manage their own sites, if they so choose.
"Our mission is to help small businesses to thrive," said owner Michalynn Rivera, who, with 18 years of web design/marketing experience to her credit, has been in the industry since she was a teenager. "Most other design firms are seeking out large companies for big ticket projects and, although we welcome and do attract such business, we ejoy helping launch fledgling businesses."
The full-service company partners with a diverse team of professionals. Services include naming companies/products, developing logos/brands, doing online marketing, websites, social media, search engine optimization and ranking, as well as offline advertisement design/placement negotiations with publications, and direct-mail design and mailings.
"I have run marketing departments for international companies and have won numerous awards for the projects that I have done working with all segments of businesses from nonprofit to government agencies to private corporations," said Rivera.
One of Dominical's biggest selling points is that a free website consultation goes beyond websites, using "the big picture approach" to focus on your business goals/objectives, market niches, opportunities to target specific demographic areas and how to drive more business to your site. 
A website is a customer service-oriented marketing tool, which should be used to drive sales—and it should pay for itself, she said. It is usually the potential customer's first exposure to a business and it is the new "phone book." More people are out and about using mobile devices rather than desktops/laptops. Their online searching for something usually means they are looking to buy.
Websites should strive to provide good representation of the company's brand and character through search engine optimization (key word usage, Google-ranking), technical background matters, etc. When Dominical builds a website, its goal is more about how many sales you'll get from your site, not the total hits.
"Because website design is rather expensive, we break out our clients' contracted fees to allow them to make monthly, interest-free, loan-like payments until the fees are paid off," explained Rivera. "I have searched everywhere and have yet to discover another company that is doing this."
Dominical Design is located at 5510 Parmalee Gulch # 2. Visit
www.domincaldesign.com
or call 720-239-2504.
---
---
dominical design & development llc websites website design michalynn rivera indian hills colorado
---