You want me to do WHAT?

06/10/2014 14:45, Published by Jacqueline, Categories:
---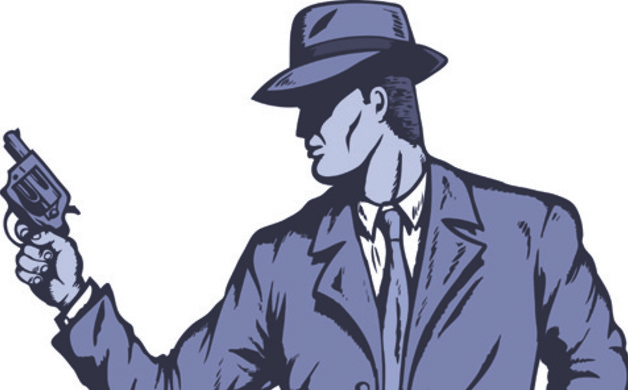 ---
---
by D.J. Himstedt, J.D., Legal Investigations Inc. president
"Surveillance" sounds really cool. Sitting in a car for 12 hours trying to stay awake and keep your eyes on the same door the whole time does NOT! 
Fortunately, every once in a while, something really strange comes up to liven up the day. 
A potential client called me from Florida. He got my name from his attorney, who got it from a regular lawyer client here in Denver. So I figured I should at least listen to his story. 
It seems his middle-aged daughter had struggled with lifestyle issues throughout her life, and he did what he could to help her. 
When she left her druggie boyfriend in one of our mountainous northern states and came to Florida to live near dear old dad, he provided her some assistance in the form of a leased automobile. 
Dad was no fool, however—he kept the lease in his own name. 
So when Johnny Doper lured his daughter back to the hills, with the vehicle he had so thoughtfully provided for her, Dad was concerned. He did not want a vehicle listed under his name to get wrecked or, worse yet, be impounded after being involved in nefarious dealings. 
Neither did he want to report it stolen and get the fruit of his loins, the heart of his heart, arrested.
So—the upshot of it was—"can you steal my car back?" Of course, it was not really stealing—really more of a "repo" job. Not my standard case but, hey, I love travel and certainly like a challenge, so I agreed, with certain conditions. He had to provide the spare key and automatic opener, as well as the original paperwork and a notarized letter appointing me as his attorney and investigator tasked with the responsibility to recover his property. 
He was pretty sure she was back at her old job, which had been as a caretaker for a gentleman with physical disabilities. She and Mr. Doper had lived in a trailer behind the gent's house. I was envisioning a mountainside log cabin with a beat up old mobile home out back, so I told the client that if they were there, I might have to wait until they drove the car to town and grab it while they were in WalMart stocking up on cheese and crackers and beer. 
The time came and I flew north. I arrived late due to a flight delay, getting into town around midnight on a Sunday night. Still, I figured I was up, so I might as well drive my rental car past the location just to see what was what. Much to my surprise, not EVERY home in this northern state was a Ted Kaczinski style hideout. 
This place could have been a neighborhood in Highlands Ranch. And, sure enough, when I got to the home of the disabled gent, which was situated on a corner, behind the house on the cross street was a garage and driveway, and sitting in the driveway, facing the street and ready to be driven away, was the car!
Sometimes, you just have to take what fate gives you. I drove the rental car to a church parking lot three blocks away and walked back to the home. By now, it was close to 2 am, there was no one in sight. I crept as quietly as possible to the car and gently pressed the unlock button, hoping beyond hope that there was no alarm or horn honking alert. When I heard only the quietest click, I considered breathing again, until I realized I still had to start the car and drive away. 
I got into the car as quietly as I could and gently closed the door as tightly as possible without slamming it. Taking a deep breath, I turned the key and, thankfully, the little import purred to a start. I put it in gear and pressed the accelerator as quietly and yet quickly as possible. As I drove down the street, I could feel my shoulders hunch ever so slightly awaiting the shotgun blast from an irate boyfriend. I watched the rear view, as if seeing it coming would make a difference. But nothing happened. A few miles later, my sphincters gradually recovered their natural condition. 
But that's not even the best part of the story. I took the car to the airport, called for a cab, took the cab back to the church, recovered the rental car and returned it to the airport. After waiting 20 minutes for the parking attendant at the 24-hour parking lot to return from his "lunch break," I finally got on the road in my client's leased vehicle. See, I figured that if Johnny and Sue reported the car stolen, which seemed unlikely since it was not theirs anyway and they seemed to have an inbred dislike for authority, the best place for me to be was over the state line. 
It was 3 am by now, and I drove through the narrow tunnel punched into the darkness by my headlights, driving two miles per hour below the speed limit and obeying every traffic statute assiduously. This was NOT the time to get stopped. Finally, I got over the state line and checked into a hotel for a few hours of rest. 
The next morning, I figured I should make sure I did not have anything of value belonging to Daughter Dearest. After all, taking back a car was one thing, but stealing her purse might be taken a little more seriously. Fortunately, there was nothing of real value in the car—a few CDs, gloves, etc.—until I opened the console/armrest where I had been resting my arm for several hours. There, in plain sight, was a loaded .380 semi-automatic pistol. 
I still have nightmares about the friends I would have made while in a holding cell trying to explain myself if I had been stopped by watchful highway troopers.
D. J. Himstedt is a foothills attorney, college instructor, pianist, singer and actor, former fire chief and EMT, avid scuba diver and, of course, a private investigator.  He can be reached at djh@legalinvestigationsinc.com. 
---
---
genesee colorado private investigator private eye investigator dj himstedt
---