I'm not much of a cook—but baklava I can do!

10/03/2014 17:45, Published by Jacqueline, Categories: Today
---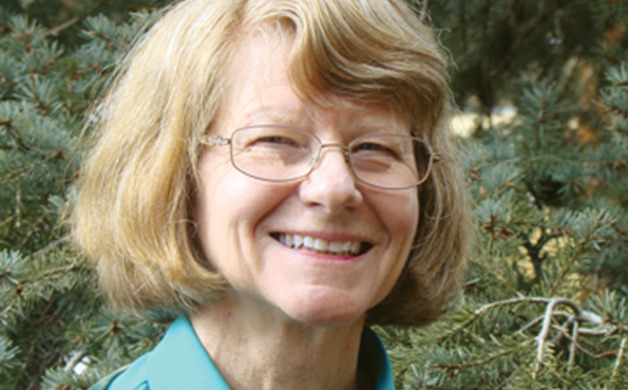 ---
---
My mother was a great cook. Her lasagna was legionary. Pies were heavenly, crowned with the  family-guarded pie crust recipe that was past down from generation to generation.
But the cooking gene missed me. Right out of the womb I was trouble. Mom once, in all seriousness, asked what would happen to the volunteer organizations if all the women insisted on working, like I did.
I looked at her as if I couldn't possibly know this woman. I was a respected journalist and one of the first woman TV news anchors, dare I say it, "in the world!" But Mom worried about "charity work."
Thus, when Mountain Connection's October theme of "Food, Glorious Food" rolled around, I never thought to offer one of my recipes.
But Mia Foley, Mountain Connection advertising executive extrodinaire, said, "Hey, put your baklava recipe in your column. OK?"
Well, now we are talking! I do pride myself in making a fine batch of the Middle Eastern honey-coated, flaky pastry filled with ground nuts, held beautifully together by special syrup that has a certain zip if the right amount of lemon is added.
So, Mia, thank you for the suggestion. 
And to Mom, if you are still looking over me from heaven, here's to you. I'm still a journalist, of sorts, I have fed my family without poisoning anyone, include the grandchildren. And I have enjoyed a journalist career that now is merged with helping nonprofits. Mountain Connection has donated $100,500 back to our community nonprofits. So rest easy, Mom. 
Here's my baklava recipe:
Baklava Filling Ingredients
Cinnamon to taste
2/3 cup sugar
2 cups finely chopped almonds
2 cups finely chopped walnuts
Baklava syrup
1 tablespoon lemon juice (or more)
3/4 cup sugar and 3/4 cup honey
1 cup water
Stacking the pastry sheets
Melt 1 cup of butter. Open a 1 lb. package of phyllo dough sheets. Your are going to build a stack of phyllo dough sheets, each sheet brushed with melted butter, one atop the other, stacked in a 13 x 9 metal pan.
When the first half is buttered and stacked, place the ground nut mixture on top. Then do the same to stack the second half of phyllo dough sheets atop the nuts.
Cut the stacked baklava into 2-inch diamonds. Bake at 400 degrees until brown and crispy, about 30 to 35 minutes. Cool.
Meanwhile, make the syrup. Combine 3/4 cup sugar,  3/4 cup honey, 1 cup water and lemon to taste. Bring to a boil for 20 minutes, stirring. Cool. Pour over the baklava. It's best two days old...or older. Many more recipes inside this issue. Enjoy.
---
---