'We've got a funky eclectic vibe going on...'

10/29/2014 11:45, Published by Jacqueline, Categories:
---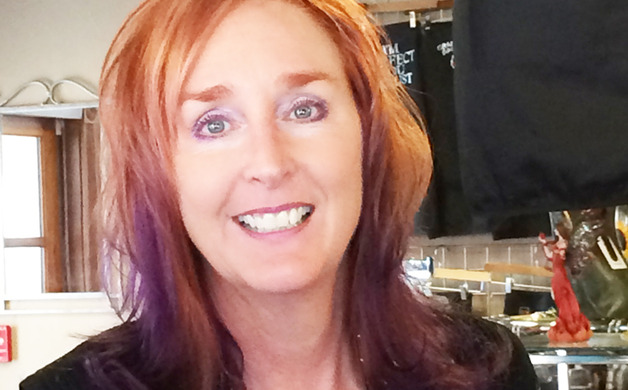 ---
---
Meet the new owner of Look What I Found Boutique, pictured above.
by Sarah Aller
Does your closet need a bit of updating?  A splash of color? Or maybe you have been searching for the perfect, one-of-a-kind outfit for a girls night out or special event?
Look no further than Look What I Found Boutique.
Located in Conifer, the boutique offers contemporary women's fashions and accessories along with unique gifts and home decor. New owner Rebecca Brooks purchased the store in September and couldn't be more excited to expand both the inventory and customer base.
"Anyone who comes in will see that we offer a little bit of everything and for women of all sizes and shapes," said Rebecca. "We've got a funky, eclectic vibe going on throughout the store, and our unique clothing lines and gifts reflect that as well. Our customers like coming in because they find items here that they don't find anywhere else."
Look What I Found Boutique carries everything from jeans and tunics to coats and hats, featuring brands such as Liverpool, Parsley & Sage, and Cut Loose. You'll find a wide range of jewelry, including renowned brands like Kameleon and Bijoulee. And there is always something to put that finishing touch on your outfit with purses, hats, scarves, gloves and other surprises.
"Most of our jewelry is made by local Colorado artists, with just the right amount of sparkle and 'bling' for all of the upcoming holiday parties and special events," added Rebecca.
Rebecca was interested in fashion and the retail industry as early as college, always wearing clothing that no one else around her seemed to have. After pursuing a variety of different design-related paths—including interior design—she is happy to have come full circle with the recent purchase of Look What I Found.
"I want women to feel proud about what they are wearing from head-to-toe, regardless of the occasion," said Rebecca. "It's so fun and rewarding for me to watch our customers walk out of the store with new clothing feeling confident in how they look and how they are presenting themselves to their family and friends."
Look What I Found also offers gifts perfect for the home and entertaining including dishes and hand-painted wine glasses. 
The store will soon begin sending out monthly specials via email to customers. Rebecca encourages residents to stop in or call the store at 303-726-8965 to be added to the mailing list. Visit www.LookWhatIFoundBoutique.com or www.Facebook.com/look
whatifoundboutique for the latest finds, upcoming events and special insider deals too.
Look What I Found Boutique is located on Sutton Road in the Aspen Park Village Shopping Center. Store hours are 10 am to 6 pm Monday through Thursdays, 10 am to 4 pm on Fridays and 10 am to 5 pm on Saturdays. 
---
---
Look What I Found Boutique, Rebecca Brooks, new owner, Aspen Park Village Shopping Center, Liverpool, Parsley & Sage, and Cut Loose, Kameleon, Bijoulee, purses, hats, scarves, gloves
---